Date: Wednesday, June 21
Time: 3:30 p.m. ET / 2:30 p.m. CT / 1:30 p.m. MT / 12:30 p.m. PT
Duration: 60 minutes
Changing attitudes means that we challenge stigma and amplify authentic narratives on disability. We're proud to be a "nothing about us, without us" organization, led by those with a diversity of disabilities and other intersectional identities. Disabled people are the best experts on their lived experience, and we work to promote this reality across our pillars.
Join us on Wednesday, June 21 to hear from members of our Board and Staff about our work in this area, and our vision for the coming years. This webinar will have live captions and ASL interpretation, and attendees will be able to ask questions in Zoom through the Q&A function.
Speaker Bios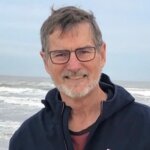 Bill Gaventa is an author, speaker, trainer, and consultant primarily in the arena of faith and disability. He is the founder and Director Emeritus of the Summer Institute of Theology and Disability and the current Director of the National Collaborative on Faith and Disability. He was the Director of Community and Congregational Supports at the Elizabeth M. Boggs Center on Developmental Disabilities in New Jersey from 1995-2013. His primary areas of experience and expertise include spiritual and faith-based supports with people with disabilities, training for clergy, seminarians, and community services staff, aging, end of life/grief issues in intellectual and developmental disabilities, cultural competence, and community building. He served as the President of American Association of Intellectual and Developmental Disabilities from 2016-2017. He was Editor of the Journal of Religion, Disability and Health for 14 years, and is author of Spirituality and Disability: Recovering Wholeness published by Baylor University Press in 2018.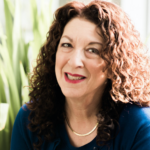 Shelly Christensen, MA, FAAIDD, is the Senior Director of Faith Inclusion at RespectAbility. Shelly is a pioneer and leader in the faith community disability and mental health inclusion movement. Her passion for this work is anchored by her experiences as the parent of a child with autism. Long before she was an emerging leader in the field, Shelly was trained as a parent advocate, unwaveringly holding the school accountable for her son's rights to a free appropriate public education as mandated in the IDEA. The family's synagogue and religious school their three sons attended treated all children with equity and respect, seamlessly adapting education to meet each child's needs and ensuring a lifelong connection to their Jewish identity and community.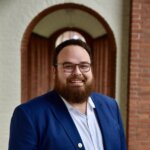 Rev. Ben Bond (He/They) is the Faith Inclusion and Belonging Associate at RespectAbility. Ben is ordained in The Christian Church (Disciples of Christ) which is a mainline progressive Christian denomination in the United States and Canada. Ben is a queer multiply disabled person with lived experience both growing up with a disability and acquiring one later in life. Faith inclusion and disability have been at the center of their work for many years. Ben founded and co-chaired Yale Divinity School's first disability student organization named DivineAbilities which was dedicated to centering disability issues at an institutional level as well as providing a space for students to explore interpersonally their relationship between disability and faith communities.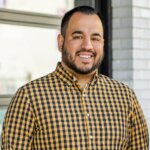 Franklin Anderson (he/him) is the Senior Director of Development and Inclusive Philanthropy at RespectAbility. Anderson is a passionate professional who fights for equal rights and opportunities for all marginalized communities. His passion in the disability space is ensuring the disability community has access to education, economic opportunity and fair representation in society broadly. At RespectAbility, his work is focused on foundation and donor relations, as well as leading the inclusive philanthropy program. Anderson helps enable major foundations, philanthropists and corporations ensure their philanthropic dollars go the furthest – by enabling investments in organizations and programs to be inclusive of people with disabilities.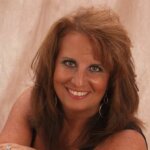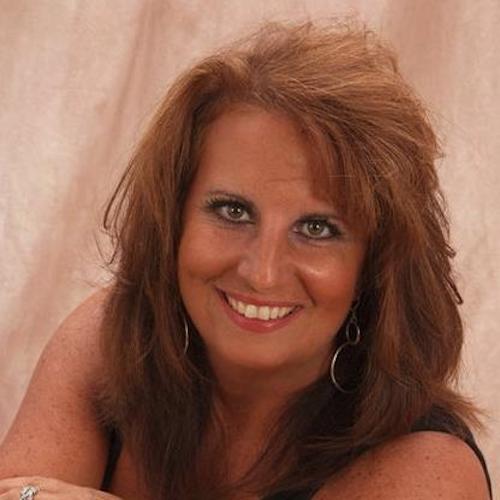 Debbie Nathan is the Individual Giving Manager at RespectAbility. Originally from Michigan and a graduate of Michigan State University, Debbie has been a Texan for the past twenty years but still considers Michigan her home. She has worked in many facets of the nonprofit sector throughout her career, but found development is where her passion lies. The role of Individual Giving Manager gives her what she enjoys most in development; that one-on-one relationship building opportunity. She is always happy to meet our current "friends" and looks forward to making new friends along the way that will help RespectAbility fulfill its mission and potential. Debbie is excited about the opportunity to work with an organization with a mission and values that align with her own.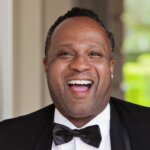 Lawon Exum is the Entertainment and News Media Director at RespectAbility. Exum has worked in the entertainment industry for 30 years. He started out as an intern at XM Radio (now Sirius XM) as a Producer for the XM Jazz station. This experience propelled him to work at Arista Records as an A&R representative for musical artists such as Usher, The Neptunes and OutKast. Exum then worked at Sony Pictures Television. He began contributing to projects such as "Breaking Bad," which took his career to another level. He helped manage social media and build a following of fans for the series. Throughout his time at Sony, he worked in marketing, legal, and content creation. Through all his responsibilities, Exum was able to be involved in unscripted television. He was a houseguest on CBS' "Big Brother" in Season 13, where he was known for his fashion and personality.
Lesley Hennen (she/her) is the Entertainment and News Media Associate at RespectAbility. Hennen brings a professional background in Communications and PR, as well as expertise in script consulting and independent film production to the team at RespectAbility, where she works with key players in the Entertainment and News Media industries to promote more authentic representations of people with disabilities on-screen, as well as more inclusive working environments for people with disabilities behind the camera. After graduating from RespectAbility's Lab for Entertainment Professionals with Disabilities in the summer of 2020, Hennen knew that she wanted to become more involved with the non-profit's work in advancing opportunities and advocating for people with disabilities in all aspects of the media. Outside of her work at RespectAbility, Hennen is also an award-winning writer, producer, and filmmaker whose work focuses primarily on her own experiences with disability, as well as exploring the many nuances of disability through a darkly comedic lens.