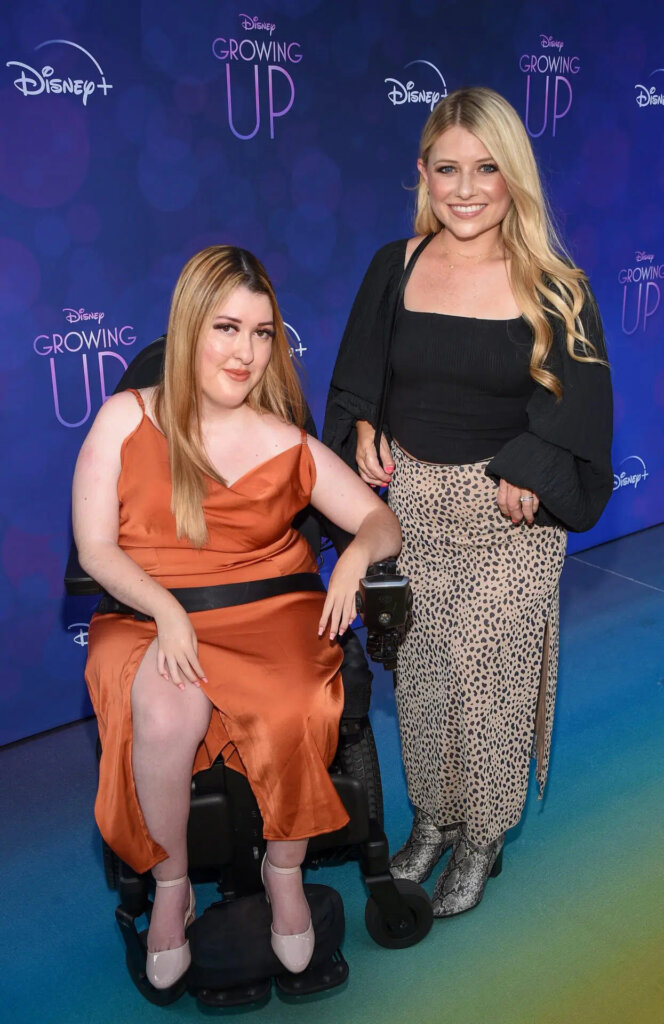 Los Angeles, Sept 22 – Growing Up episode four follows Emily Flores, a woman born with muscular dystrophy, navigating adolescence and young adulthood with a disability. The episode, which is a part of a Disney+ series that highlights stories about notable young people from underrepresented backgrounds, tells the story of how a young Flores founded Cripple Media, an online publication for disabled writers to tell their own stories.
The episode starts by showing a group of young people sitting in a circle – group therapy-style – with Flores discussing her story, saying she "let people have assumptions about [her]" regarding her disability. These assumptions, according to Flores, include that disability is a tragedy and disabled people are a monolith. Bombarded by these assumptions, Flores often felt alienated and powerless while growing up.
Since Flores needs assistance with daily living tasks, she often feared that if she spoke up about her wishes, her caregivers would take away her access to the world. This lack of autonomy and fear of upsetting the people we rely on is a common thread in many disabled people's lives, which is what makes the episode poignant.
Her high school angst came to a head at the prom when a volunteer took it upon herself to ask a football player to dance with the teenage Flores. When the football player rejected the offer, the volunteer had her own boyfriend dance with Flores. This communicated to Flores that the volunteer did not see her as a peer, because she likely wouldn't let other nondisabled girls dance with her boyfriend. The shot of an uncomfortable Flores dancing with a nondisabled peer who awkwardly shimmies and does the "mashed potato" offers some comic relief that is reminiscent of a scene from an early-2000s teen movie. More importantly, it gives insight into the much-ignored reality of teens who are visibly disabled. The volunteer making decisions about who Flores dances with further illustrates how disabled people are often robbed of autonomy.
Flores turned her feelings of powerlessness into power after discovering the online disabled community. This was when she started Cripple Media. The episode shows Flores with some of the magazine's editors excitedly video chatting about the month's articles, illustrating the camaraderie that Cripple Media has fostered among its members.
This episode was directed by Ashley Eakin, an alumna of the RespectAbility Entertainment Lab. When asked about what she wants audiences to gain from the episode, Eakin said, "I hope they can find empowerment through [Flores's] vulnerability." She added that even people who are not disabled may be able to gain something from Flores's story because "the feelings of unworthiness are often very similar. Sometimes knowing other people have felt the same way makes all the difference."
Growing Up is available on Disney+.