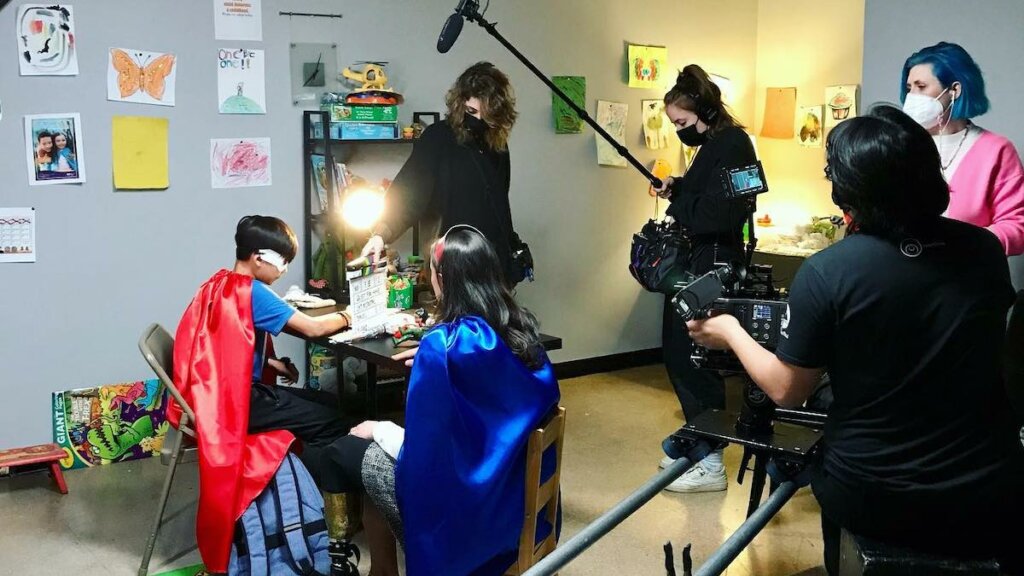 New York, NY, April 21 – Andy & Kaliope is a heartwarming short film that touches on the barely explored, yet significant, topic of disabled foster children. Created by Writer/Producer/Actress Rachel Handler and Directors Catriona Rubenis-Stevens and Crystal Arnette, Andy & Kaliope brings awareness to the realities of foster children who are disabled by following the challenges of a disabled foster child between homes.
As the film states, 30-50% of children waiting to be adopted in the United States have a disability. High medical costs often deter potential adopters. Historically, children with disabilities often were forgotten because they were not considered adoptable. Andy & Kaliope is changing the narrative by conveying that these preconceptions are finally starting to change. That being said, children such as Andy still are faced with heavy stigmatization or a lack of consideration due to their disability. Bringing awareness to the issue can help break down the barriers that get in the way of adoption and the insecurities that weigh disabled children down. As Andy himself mentions, there's a lot of work to do but we're finally starting to get there.
In under only six minutes, we follow the emotional journey of Andy, a superhero fanatic and disabled child, who is in between foster home placements. Andy cannot catch a break, to no fault of his own. He just wants to feel at home somewhere, and to make matters worse, he also is being haunted by his own personal villain – an ominous black cloud that repetitively tells him he "will always be alone." Andy doesn't think that he can take on the challenge of trying out a new foster home, especially with a personal monster following him at every turn. Fortunately, his case worker helps him connect to his inner superhero.
Now a fearless hero, Andy takes on his ultimate supervillain and defeats any insecurities or stereotypes that are in his way. Alongside his superhero sidekick Kaliope, Andy is ready for the challenges of living in a new foster home. He knows it might be a slow journey for him and everyone involved, but he is no longer afraid to take it on. He knows he has a chance to find a home.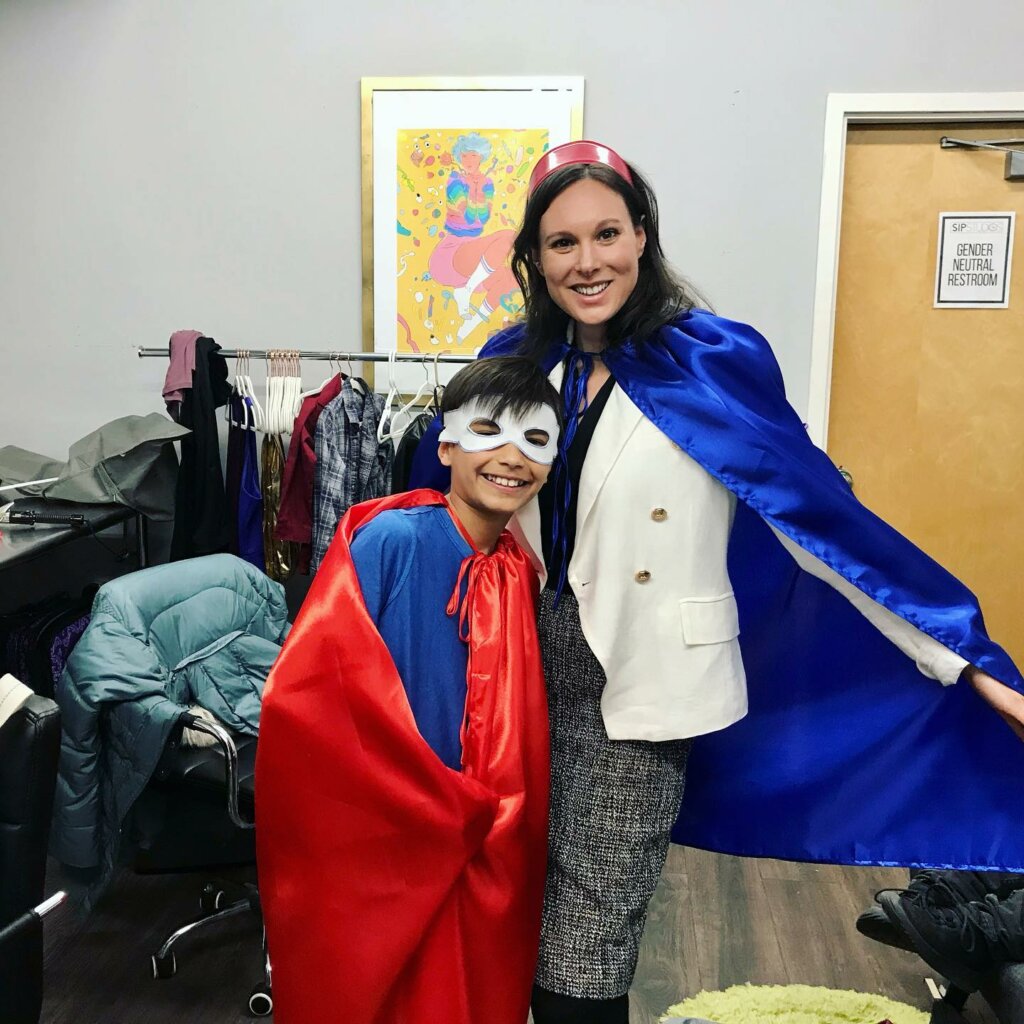 Andy and Kaliope was created as part of the 2022 Easterseals Disability Film Challenge, which gives filmmakers – with and without disabilities – the opportunity to collaborate to tell unique stories that showcase disability in its many forms, inviting aspiring storytellers to creatively write, produce, and complete short films over the course of six days. The theme of this year's challenge was to create a superhero film.
"As soon as I saw the theme of the unsung hero, I thought of social workers," Handler said in an interview with The Drill. I knew that I wanted to work with [lead actor] Jai (Ram Srinivasan) this year and I was going to craft the story for him as an actor, so I immediately thought of what it would be like if he was in foster care. A lot of superhero stories really come down to family. That all leant itself to a story of a kid being unsure of where his next home was going to be and letting that anxiety become the monster."
Emotionally impactful and filled with hope, Andy & Kaliope puts disability right at center with a largely disabled cast and crew. Producer, writer, and 2020 RespectAbility Lab alumna Rachel Handler partnered with other disabled talent, such as 2021 Lab alumnus Colin Buckingham, to tell the most authentic story possible. Not only does it feel authentic, but it manages to infuse plenty of empowerment while confronting a complex topic.
When Andy finally embraces his personal superpowers, his team of case workers also don their own superhero capes. It's small moments like these that are important. It is vital to see a group of disabled people proudly proving to the world that they are unstoppable, despite all of the social barriers that can get in our way.
The Easterseals Disability Film Challenge awareness campaign takes place April 16-25, and audiences are asked to like, share, or comment on the more than 90 films throughout the campaign to spread disability awareness.