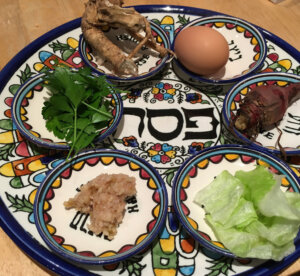 On Sunday I was waiting to pick up my grandsons, Eli and Isaac, from Hebrew school at our synagogue. I listened as their classes were practicing the Four Questions in the sanctuary. Like their dad and their uncles before them, they would officially lead the Four Questions at our seders this year!
The passage of time and attention to inclusive Jewish practices have focused on the creation of accessible haggadot and Passover materials. These remarkable resources, developed by educators and inclusion practitioners, appeal to the diversity of knowledge acquisition, leading to participation and a sense of belonging for people with disabilities of all ages.
What is so important about inclusive materials and programs is that they are meant for all people to use. The resources listed below were developed to include everyone at our seder tables, and provide just a snapshot of what is available. Wishing you a joyful Passover!