Presented in partnership with Thriving Roots Initiative and Cleveland International Film Festival
This panel aimed to discuss in more depth some of the issues facing Deaf/disabled people in the criminal justice system as experienced by the protagonist in the feature length documentary film, Being Michelle. The panel brought together Deaf leaders and advocates as well as individuals who have experienced human rights abuses in the criminal justice system.
Speakers
Moderator: Delbert Whetter, Executive Producer, Being Michelle
Sandra Hatibovic, Community Outreach Specialist, Cleveland Hearing and Speech Center
Sonya Mangham
Damara Goff Paris, Ed.D., Advisor, Being Michelle, Editor of "Deaf People in the Criminal Justice System: Selected Topics on Advocacy, Incarceration and Social Justice".
John Yeh, Entrepreneur and Community Leader (formerly incarcerated)
Speaker Bios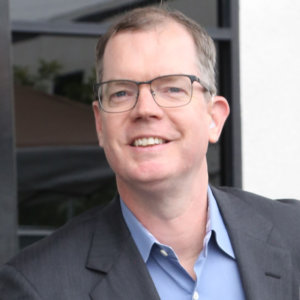 Delbert Whetter served as the lead Business Affairs executive and producer on behalf of numerous entertainment and digital content providers for over two decades. Delbert worked on Exodus Film Group animated features, IGOR, The Hero of Color City, and Bunyan & Babe, receiving Co-Executive Producer credit on Exodus' two recent films, and is serving as Executive Producer on the upcoming animated feature film, Pierre the Pigeon-Hawk, starring the voices of will.i.am, Jennifer Hudson, Snoop Dogg, Howie Mandel and Whoopi Goldberg.
Delbert, a deaf producer, is currently producing Flash Before the Bang, a live-action narrative feature film based on a true story about an all-deaf high-school track & field championship team, and Live at the Deaf Club: The Story of Punk Rock at the San Francisco Deaf Club, a documentary about the legendary 1970's punk rock venue. Delbert serves as Vice Chair on the Board of Directors of RespectAbility, a national non-profit organization that works with Hollywood to promote positive, accurate, diverse and inclusive media portrayals of persons with disabilities on TV and in film, and on the Disability Advisory Board of SFFILM. He is frequently engaged to consult, speak and conduct trainings at numerous entertainment studios, companies and organizations including Hollywood, Health & Society, Walt Disney Studios and its affiliated film/television entities, NBC, DreamWorks Animation, and Netflix. Delbert earned his law degree from George Washington University Law School in Washington, D.C., and his MBA from Pepperdine University's Graziadio School of Business and Management.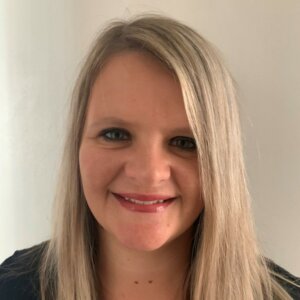 Sandra Hatibovic works as the Community Outreach Specialist at the Community Center for the Deaf and Hard of Hearing at Cleveland Hearing and Speech Center (CHSC). Sandra's position with the Deaf Pathways provides advocacy services for Deaf survivors in collaboration with the Cleveland Rape Crisis Center (CRCC). Sandra received her Bachelor's degree in Education, Health, and Human Services from Kent State University. Sandra is a registered advocate with Ohio Domestic Violence Network and has received her specialized Domestic Violence training as a Deaf advocate from Abused Deaf Women's Advocacy Services (ADWAS) in Seattle, WA.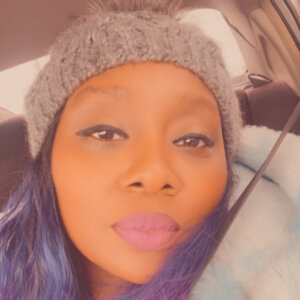 Sonya Mangham was born on August 24, 1978 in Chicago, IL. She became deaf at three and half years old due to meningitis. Her mother enrolled her in pre-school in the Forest Road Elementary School to learn American Sign Language, receive speech therapy, and socialize with classmates. She moved to a lot of Chicago Hearing Impaired educational programs and schools where she received a good education, learned how to be independent and responsible, and was motivated to experience many things. Mangham graduated from Triton Community College with an Applied Associate in Science degree in Office Technology, and completed a number of certificate programs at Northern Illinois University. Her goal is to find a job as Administrative Assistant. She also graduated from the Empire Beauty School with a Cosmetologist certification/license, and received Certificate of Completion by Services for Independent Living from the Leadership Academy in Cleveland, Ohio. She and her husband have four hearing children. She taught them since they were babies how to communicate with deaf people.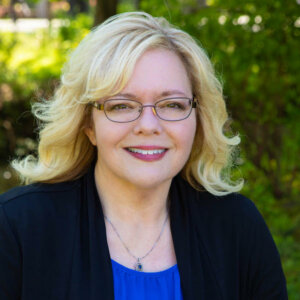 Damara Goff Paris, Ed.D. is an Associate Professor and RSA Grant Director at Emporia State University's Counselor Education program since 2014. She was the doctoral program director of Lamar University's Deaf Studies/Deaf Education program for several years and taught in higher education courses prior to this part-time for over 15 years. Dr. Paris has worked in professional capacities for private, non-profit, corporate, and government agencies, including counseling and managing the Connection Program (a non-profit mental health facility for Deaf individuals), program management of the Telecommunication Access Programs at the Oregon Public Utility Commission, and National Marketing Director for Sprint Relay. During her tenure at the Connection program, she served as an advocate for individuals who were incarcerated or went through the criminal justice system as defendants and served as an expert witness on some cases. She is editor and contributor for a book recently published by Gallaudet Press titled "Deaf People in the Criminal Justice System: Selected Topics on Advocacy, Incarceration and Social Justice". A lifelong advocate for Deaf individuals, particularly Deaf women, and Deaf Native Americans, she has provided support to these populations and was awarded the NAD Randall McClelland Memorial Award, OAD Woman of the Year, and Deaf Women of Achievement Award. She currently serves as the Immediate Past President of ADARA.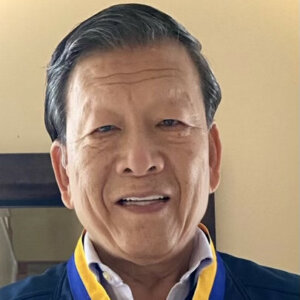 John Yeh came to America at age 15 from Taiwan. In 1979 he and his brothers founded a software engineering company for which he served as CEO for 17 years and employed 550 employees at its peak. In 2005, John was the president and founder of Viable, Inc., which developed visual communication access technologies that integrate video, data and voice. He was charged for mail fraud in 2009 and served seven and half years at Schuylkill Federal Prison in Pennsylvania. His previous community involvement runs deep and includes board service with the Gallaudet University Board of Trustees, the National Captioning Institute, the National Asian Deaf Congress, the National Council on Disability and the National Deaf Business Institute.