Presented by United Spinal and RespectAbility

Read transcript
Download PowerPoint
More than 80 million people living in America depend on Medicaid or the Children's Health Insurance Program (CHIP) for essential services. Looking at the challenge facing these Americans, leaders at the Centers for Medicare & Medicaid Services (CMS) have recently released a Request for Information (RFI) to the public. This RFI is a tremendous opportunity for people with disabilities to directly weigh in and share their lived experiences accessing care or overcoming barriers to work.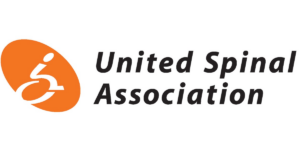 RespectAbility and United Spinal, two national disability organizations, joined forces to host a special listening session to solicit feedback, input, and ideas from the people most directly impacted by the work disincentives in Medicaid. Led by a panel of subject matter experts and self-advocates, this session guided the development and submission of public comments to CMS to help Medicaid better serve the disability community and improve opportunities for employment and success.
Speaker Bios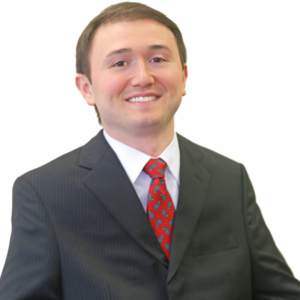 Joshua Basile is a 34-year-old advocate, philanthropist, lawyer and quadriplegic who formed the nonprofit Determined2Heal at the age of 19. Since 2005, he has dedicated his time and energy to simplify the difficult transition into life with paralysis. In 2007, he went on to create what is now the world's largest paralysis video mentoring network with over 14,000 paralysis related videos. The goal of SPINALpedia is to make sure that members of the paralysis community never feel alone and can always learn from others in similar situations. The majority of all uploaded content is created by the paralysis community, for the paralysis community, and is searchable based on physical functionality and by descriptive categories. The SPINALpedia motto is "See it, Believe it, Do it – The Power of Experience!"
Determined2Heal also mentors families outside of the home, in the community, through therapeutic experiences – "Living with Adventurous Wheels" program. In 2019 Determined2Heal organized and sponsored 450 adventures for 150 paralyzed families. The therapeutic experiences can be quite adventurous, like waterskiing and indoor skydiving, or they can be simple, like bowling and miniature golf. All adventures are free of charge for families to ensure that participants can focus on making memories and smiles without worrying about the financial burden. The goal is to create experiences that empower participants to overcome future challenges and obstacles. It's important that participants get outside of their comforts zone, embrace a willingness to try something new, and think creatively as they accomplish an activity.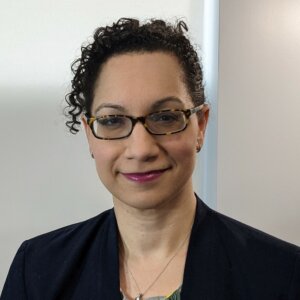 Alexandra Bennewith is the Vice President, Government Relations at United Spinal Association. Bennewith directs federal and state policy and advocacy on behalf of the spinal cord injury and paralysis communities in the areas of employment, healthcare, transportation, technology and communications, emergency preparedness and disability rights issues.
Bennewith is a steering committee co-chair and member of multiple coalitions and committees, including American Spinal Injury Association's Health Policy and Advocacy Committee, the Academy of Spinal Cord Injury Professionals' Advocacy Committee, the ITEM Coalition as well as the Coalition to Preserve Rehabilitation. She also represents United Spinal as a member of the Multiple Sclerosis Coalition. She has close to 25 years of government affairs and public affairs experience. She has a Bachelor of Arts from Brandeis University and a Master of Public Administration from American University.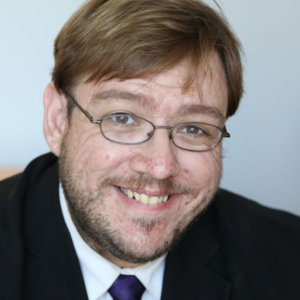 Philip Kahn-Pauli is the Policy and Practices Director of RespectAbility, a nonprofit organization fighting stigmas and advancing opportunities so people with disabilities can fully participate in all aspects of the community. He educates leaders at the federal and state level about best practices to expand opportunities for people with disabilities. Kahn-Pauli coordinated the development and distribution of the People with Disabilities at Work resource guide, the Finding a Job as a Person With a Disability in Los Angeles Toolkit, and numerous other resources for jobseekers with disabilities as well as policymakers. He frequently organizes accessible webinars on best practices, which are attended by workforce boards, agencies, VR, disability organizations, public officials, artists and more – reaching a national audience of more than 2,000. Kahn-Pauli also speaks at national and regional conferences for workforce boards, agencies and professionals.
Kahn-Pauli serves as the co-chair of the Employment and Training Task Force of the Consortium for Citizens with Disabilities (CCD). He works with more than 110 national disability organizations to impact federal policy and move the disability employment agenda forward at the national level. At the state level, Kahn-Pauli advocates for cost effective solutions, replicable models and school-to-work transition programs for youth with disabilities.
Kahn-Pauli's career in disability began with several years of work at a local nonprofit focused on traumatic brain injury. He holds a master's degree in social policy and philosophy from the George Washington University and a bachelor's degree from the University of Denver.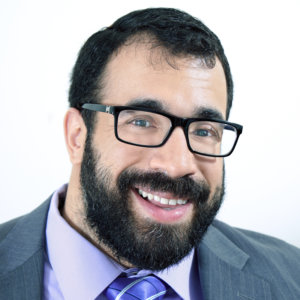 Matan A. Koch is Vice President for Workforce and Faith Programs at RespectAbility, a nonprofit organization fighting stigmas and advancing opportunities so people with disabilities can fully participate in all aspects of community. A longtime national leader in disability advocacy and a wheelchair user himself, he is a graduate of Yale College and Harvard Law School. Koch oversees RespectAbility's workforce engagement and education portfolio, and our Jewish and other faith-based programs. He also leads RespectAbility's California office.
Koch is a leader in disability advocacy, and a strong believer of the power of people with disabilities in the workforce, having himself benefited from vocational rehabilitation. In a virtuous cycle, Connecticut supported him from high school through law school, and later presented the opportunity to give back, as a speaker and trainer to VR programs. He has also spoken and taught at law firms, and at Johnson & Johnson, as well as serving as a subject matter expert to many nonprofit organizations.
A longtime policy expert, Koch began his disability policy career lobbying for a major disability organization in Washington in college and was appointed to the city of New Haven disability commission at the age of 18, while a college junior. This began a lifelong tradition of public service, culminating most recently in a Senate confirmed appointment by President Obama to the National Council on Disability, for a term that ended in 2014.