Los Angeles, CA, March 31 – As a Black girl, you are often made to feel small, and the moment you feel emotions you are seen as too emotional, confrontational, and other not so pleasant adjectives that are far too often used to describe Black women. There is this stereotype that we must be strong, and we can handle whatever life throws at us. Now, in some ways that may be true, but it's a part of our heritage that was perpetuated on us since the beginning of slavery. I can tell you firsthand Black women are tired of the idea that we must be strong all the time. Sometimes we want to be vulnerable, experience joy, and feel like we can ask for help and support. But it's sometimes even hard for us to ask for that support.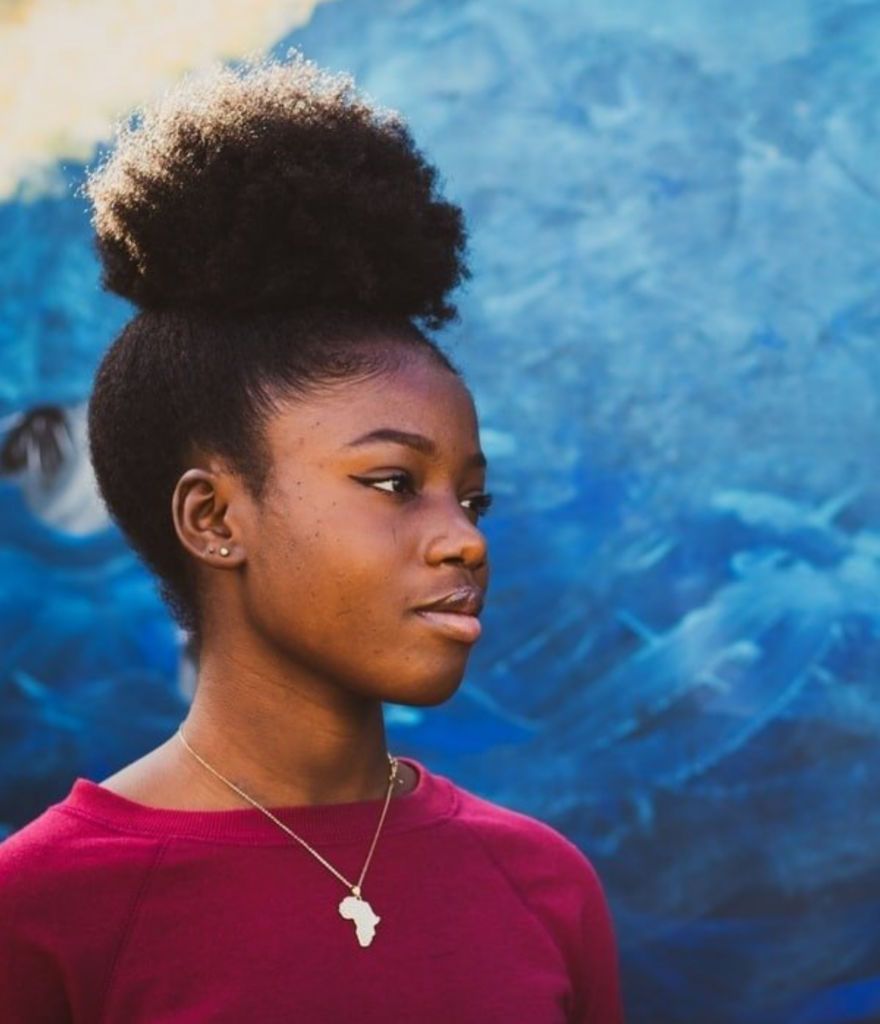 I had all these thoughts while watching "My Girl Story," the insightful documentary produced by filmmaker and 2021 RespectAbility Entertainment Lab Alumna Tameka Citchen-Spruce. It tells the story of two young Black women who struggled with bullying and subsequent fighting in school. As Executive Producer on the film, Citchen-Spruce explains, "Growing up I never saw media representation that resembles my story. So it's an honor to produce a story of the next generation of Black disabled girls."
One of the film subjects' names is Shokana whose story was all too relatable to me. She was born with Spina Bifida and had a complicated education journey: navigating surgeries, health challenges and school accommodations, all while trying to just be a teenager. She spent a lot of time being teased and bullied that led her to fighting in school to defend herself.
In one scene Shokana discusses not wanting to fight back because of the fear of hitting her shunt, which could land her back in the hospital. I have been here. Navigating being bullied is quite complicated, especially when you are always made to feel like you can't show emotions as a Black woman, all on top of dealing with people just being plain mean.
This film is a great watch to understand the constant trauma Black women experience from a young age and how it can subsequently affect the outcome of our future. I highly recommend you check out this film by Tameka Citchen-Spruce. You will learn a lot and understand so much more about violence that happens to Black women that we need to address in a meaningful way.
Citchen-Spruce will be hosting a screening of "My Girl Story" and community conversations in May for Mental Health Month. Visit www.mygirlstorydocumentary.com for more information.
---
Tameka Citchen-Spruce is a 2021 RespectAbility Entertainment Lab Alumna. While the month of March is traditionally recognized as Women's History Month, RespectAbility is using this moment to amplify the voices of all underrepresented genders in the Disability community, with a month-long editorial series titled, "Empowering the Next Generation," acknowledging the important role each of these voices plays in the overall goal of building gender equity and equality for future generations.