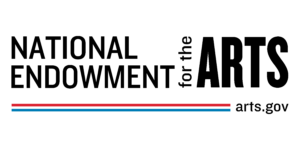 Los Angeles, CA, Feb. 10 – RespectAbility has been approved for a Grants for Arts Projects award to support the RespectAbility Lab for Disabled Entertainment Professionals. Now entering its fourth year, the Entertainment Lab aims to further develop and elevate the talent pipeline of professionals with disabilities working behind-the-scenes in television and film, while introducing them to studio executives and other decision makers who advise Lab Fellows on various aspects of the industry and their craft. This also enables studios and production companies to learn about the talents and benefits of hiring disabled people to work in all aspects of the storytelling process. As such, Lab alumni currently are working at Disney, Netflix, Nickelodeon, Paramount Pictures, Showtime, and more. The RespectAbility Entertainment Lab is among 1,248 projects across America totaling $28,840,000 that were selected to receive this first round of fiscal year 2022 funding in the Grants for Arts Projects category.
"The National Endowment for the Arts is proud to support arts projects like this one from RespectAbility that help support the community's creative economy," said NEA Acting Chair Ann Eilers. "RespectAbility is among the arts organizations nationwide that are using the arts as a source of strength, a path to well-being, and providing access and opportunity for people to connect and find joy through the arts."
"The Entertainment Lab is a unique program that merges our work in the entertainment industry while pulling in the reason RespectAbility was founded – to create more opportunities for people with disabilities who desire to be employed," said Lauren Appelbaum, Vice President of Communications and Entertainment & News Media at RespectAbility. "We do not want anyone to have an excuse that they could not find a disabled writer, animator, director, or any other position. We are thrilled to receive this grant from NEA that will enable more disabled entertainment professionals to benefit from this program."
The 2022 Entertainment Lab will return to an in-person Lab, June/July 2022, and also offer a virtual version in August/September 2022 for those who would find an in-person Lab inaccessible. Sessions for both include:
Presentations, roundtables, and other workshops with high-level executives and talent from major studios, networks, and production companies
Informal networking with your cohort
Project workshops and table reads
Each Lab will be six weeks and include 12 sessions.
Participants include people with experience in development, production and/or post-production, and careers as writers, directors, producers, cinematographers, animators, and other production roles. This is not a program for actors.
Currently there are 82 alumni of the Entertainment Lab. 2021 participants included people with physical, cognitive, sensory, mental health, and other disabilities ranging in age from people in their 20's through their 50's. Lab alumni worked for a variety of studio partners in 2021 including Nickelodeon, Paramount Pictures, Sony Pictures Entertainment, and The Walt Disney Company, as well as in writers' rooms for Netflix's Mech Cadet, CW's 4400, and Showtime's Dexter, among others. Others have had films featured at festivals such as SXSW and participated in additional career track programs including with Film Independent and Sundance Institute.
Please note, there may be a delay in the distribution of some grant awards as the NEA and all of the federal government are operating under a continuing budget resolution, which currently expires on February 18, 2022.
For more information on other projects included in the Arts Endowment grant announcement, visit arts.gov/news.