A Conversation with Disabled Creatives and Advocates, Tatiana Lee and Lesley Hennen
Navigating the Entertainment industry can be a daunting and overwhelming experience for anyone. And when you're a person with multiple underrepresented identities, disability included, the feeling of burnout can become real very quickly. This event was a conversation between RespectAbility Entertainment & News Media team members, Tatiana Lee & Lesley Hennen. They shared their experiences and tips for navigating advocacy as disabled creatives, and how to handle the inevitable burnout that comes with it.
Speakers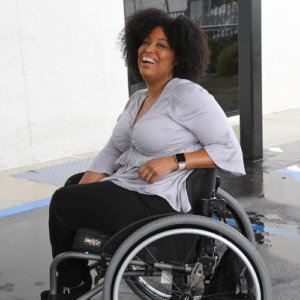 Tatiana Lee is an actress, international model, and activist. Growing up in Coatesville, Pennsylvania, Lee felt unseen in popular media. In 2010 Lee moved to Los Angeles to pursue her acting career. She learned to harness social media's power to speak boldly about accessibility and inclusion in mass media due to the lack of access and opportunities for herself and others with disabilities.
She is the voice behind the AccessibleHollywood brand, highlighting her journey as an actress, model, and lifestyle influencer born with Spina Bifida. She quickly has become a sought-after speaker in the entertainment and media space and volunteers her time as a Disability Advocate for Women of Color Unite. Some of Lee's award-winning film credits include Footloose, Jade, Together & Better. She has appeared in modeling campaigns for Target, Zappos, Apple, and more. Lee is the 2018 recipient of the Christopher Reeve Acting Scholarship for her contribution to further disability inclusion in media.
Currently working at RespectAbility, Lee is the lead consultant on various TV and film projects and conducts training for studios and production companies including NBCUniversal, Netflix, and The Walt Disney Company, and assists with RespectAbility's Lab for Entertainment Professionals with Disabilities all while training and growing momentum in her acting and modeling career.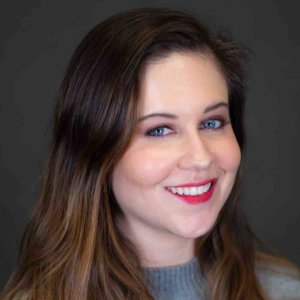 Lesley Hennen (she/her) is the Entertainment and News Media Associate at RespectAbility, a nonprofit organization whose mission is to fight stigmas and advance opportunities so people with disabilities can fully participate in all aspects of community. Hennen brings a professional background in Communications and PR, as well as expertise in script consulting and independent film production to the team at RespectAbility, where she works with key players in the Entertainment and News Media industries to promote more authentic representations of people with disabilities on-screen, as well as more inclusive working environments for people with disabilities behind the camera.
After graduating from RespectAbility's Lab for Entertainment Professionals with Disabilities in the summer of 2020, Hennen knew that she wanted to become more involved with the non-profit's work in advancing opportunities and advocating for people with disabilities in all aspects of the media. Outside of her work at RespectAbility, Hennen is also an award-winning writer, producer, and filmmaker whose work focuses primarily on her own experiences with disability, as well as exploring the many nuances of disability through a darkly comedic lens.
Hennen holds a B.A. from New York University's Gallatin School of Individualized Study, and is also a graduate of The Second City's Harold Ramis Film School, currently the only film school of its kind devoted entirely to comedic storytelling.
In her spare time, Hennen enjoys traveling, cooking, binge-watching any and all TV and movies, as well as sharing photos of her miniature dachshund, Kevin with everyone she meets.