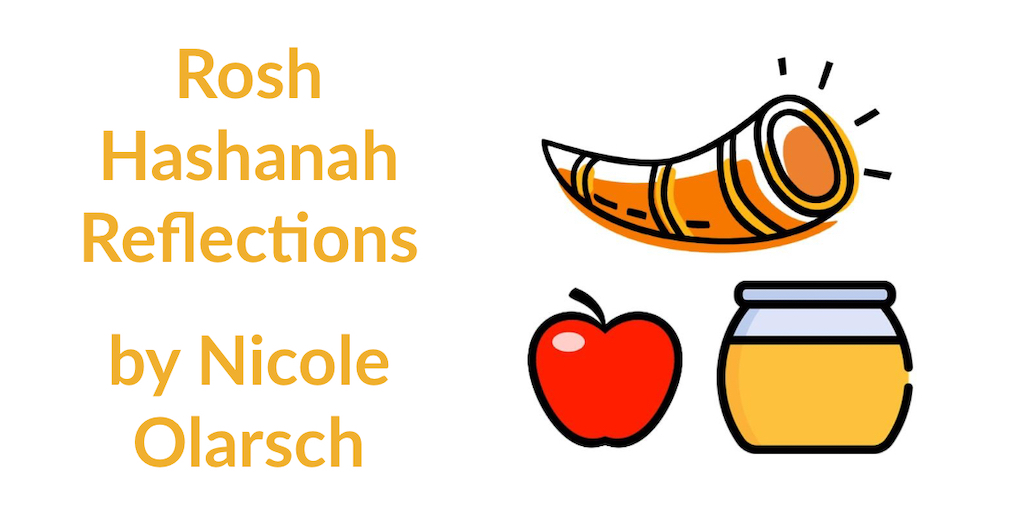 Rosh Hashanah marks a fresh start, and is supposed to be a joyous day! And it is, for the most part, until I'm awkwardly sitting at dinner among my friends and family who are passing challah and engaged in conversations.
For probably 6 going on 7 years, I've been gluten-free. Before that, I have fond memories of passing the challah and dipping challah and apples into honey with my grandparents. At least for my family, I know that food, cooking and preparing for the holidays have been a major tradition and component of how we have celebrated Judaism and Jewish holidays. Making matzah ball soup with my mom and latkes with my sister are some of our greatest memories.
My family have become really great about accommodating all of my dietary needs, and gluten-free options have become the norm in our household. But when I went off to college and stopped by a friend's house for Rosh Hashanah, you could see the pure confusion and panic. There was nothing gluten-free for me to eat!
Then comes the awkward staring, the slow eating, and profuse apologies. I've found that very small and easy steps can be taken to be more inclusive of people with food allergies. Thankfully for me, I only have a moderate-severe gluten sensitivity, and not celiac disease, but navigating Jewish holidays, which are for the most part centered around food or fasting, is tricky.
I've noticed that people tend to feel uncomfortable with things they're not familiar with, which is why I'm here to offer you a few suggestions. Primarily, don't be afraid of new things, whether you're implementing them for yourself or for someone you know.
One thing that I wish was available to me is a list of ingredients, so that I could know what foods I could or could not eat. For example, did you know that there's gluten in soy sauce? I had no clue. And, pro-tip, if you ask for gluten-free soy sauce, most places have it! Small changes like this take away some of the stress and discomfort that come along with needing accommodations for food. It's just something that most people don't think about unless it applies to them. I've found that the same thing is true with larger accommodations for other people with disabilities. If you can implement these changes on a smaller level, then you're already on the right path to bigger types of inclusion.
As we approach Rosh Hashanah, take a moment to ask yourself, "what am I doing to make my spaces more inclusive for people with disabilities?" Or, "have I made sure there are accessible options for those with disabilities or differences?" And remember, small things can make a big difference! If I know people are accepting of me, you can count on me being there!