Get Great Talent and Help Apprentices Gain Experience
Foundations and Philanthropy Serving Organizations are invited to apply to "host" a talented emerging professional with a disability. This "earn while you learn" virtual apprenticeship program is free for host organizations.
The MacArthur Foundation is granting funds for RespectAbility to expand their National Leadership Program to include a diverse talent-pipeline of people with disabilities that will work directly in philanthropy. Participants (Apprentices) in this program will gain skills and experience while working alongside RespectAbility for the first part of the grant period. They will then transition into a role with a host philanthropic partner in a foundation or philanthropy serving organization (PSO).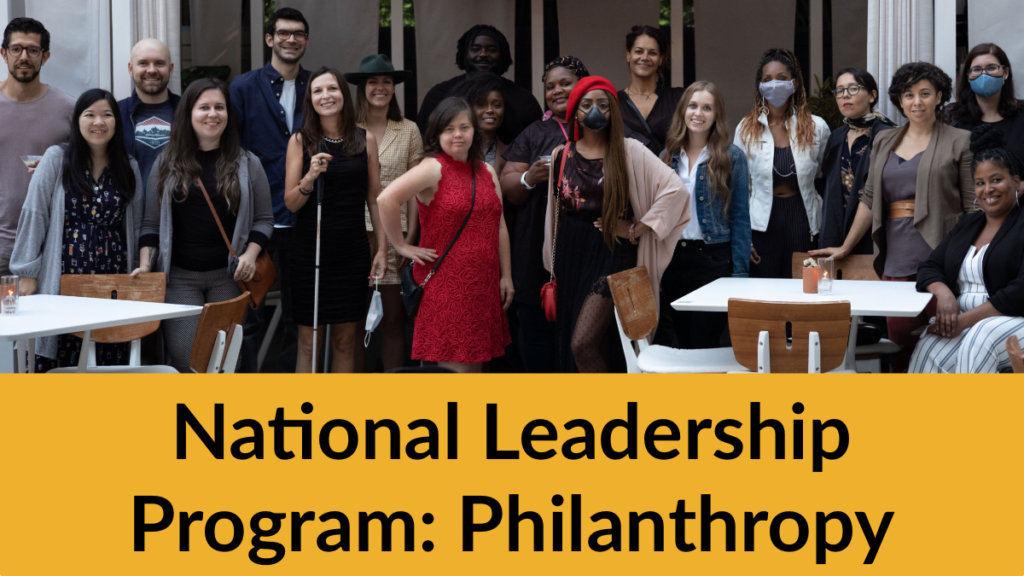 Over a six-month period, participants in RespectAbility's National Leadership Program's Philanthropy Apprenticeship will work virtually with both RespectAbility and philanthropic organizations. RespectAbility will provide job training, skills development, networking opportunities and assistive technology to facilitate greater synergy.
After three months of training with RespectAbility, host organizations will virtually onboard a talented Apprentice with a disability and commit to give them meaningful working and learning opportunities that will help their organization achieve its core mission. Apprentices will be working at their host organization for three months, Monday-Friday, for 7 hours each day. Apprentices and PSOs will have free ongoing support and accessibility technical assistance through RespectAbility's job coach, who will be available Monday through Friday, 9 am to 5 pm ET.
Apprentices will have the opportunity to cultivate practical and leadership skills while simultaneously assisting with the day-to-day operations of the host organization they partner with. This will create further openings for Apprentices to find employment in philanthropy while making positive changes for other people with disabilities and strengthening the philanthropic sector.
The purpose of this program is to be win-win-win for the funding community, job seekers with disabilities and the nonprofit organizations that you fund. Helping these emerging professionals with disabilities start their careers will help the funding community benefit from the lived experiences and wisdom of people with disabilities. Indeed, while CDC data shows that one in four adults have a disability, a report from the Council on Foundations showed that less than one percent of full-time staff at foundations are people with disabilities. This means that most foundations are missing the lived experience of people who know the challenges and talents of people with disabilities.
Ideal organizations will have a number of entry level positions open up each year so that the individual who they onboard as a Apprentice could potentially be considered for one of those positions when their session is over. However, there is no obligation to hire the individual at the end of the program. The goal is to find wonderful matches where the emerging leader can build skills and contacts that will help them succeed.
This project is housed within RespectAbility's larger National Leadership Program, which has been successfully operating since 2015 and has 215 graduates to date. Fully 85% of alumni from the program have found and retained employment and many are already on the forefront of disability and nonprofit leadership.
If an organization wants to host a talented emerging Apprentice with a disability, they should apply by filling out the application Google Form. Potential Apprentices can apply to this apprenticeship program by emailing their resume and cover letter to [email protected] and filling out our online application.