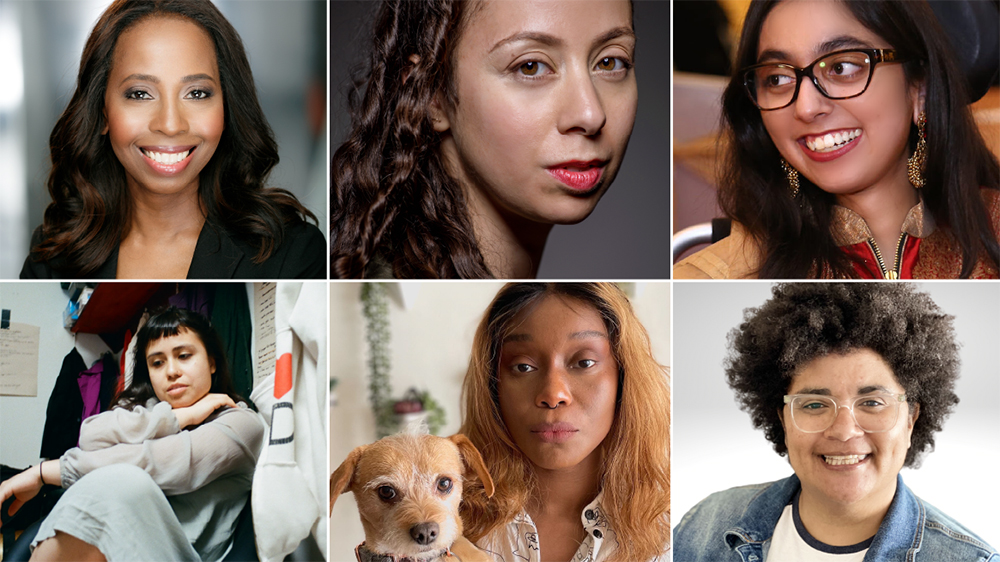 Los Angeles, July 8 – Amber Espinosa-Jones manages the Outreach & Inclusion department of the Sundance Institute, where her team runs Fellowships, facilitates intensives, and oversees grants. Further, she is a driving force in the support of Sundance's initiatives for diverse talent like the Director's Lab, Editing Lab, and the Producing Program. She recently spoke at RespectAbility's Entertainment Lab, sharing advice on how to participate in Sundance Institute's various programs.
Most recently, Jones facilitated the return of Sundance's Accessible Futures Initiative, a program designed to support, empower, and amplify disabled filmmakers, made in partnership with several disability nonprofits including RespectAbility. Originally launched in 2019, The Accessible Futures Initiative returned in a COVID-safe virtual format, where filmmakers consulted on diverse projects and career strategy over a multi-day workshop. Throughout the initiative were inclusivity training sessions with creative and professional development sessions, to advance the participants' own projects. As a whole, Sundance is working diligently to champion the progress of intersectional communities through critical barriers in the field that has systematically excluded artists with disabilities.
The advisors for the 2021 Intensive included Tatiana Lee, RespectAbility's Senior Entertainment Media Associate. One of the six participants in the Intensive was Nasreen Alkhateeb, RespectAbility's Senior Production Advisor. She is an award-winning filmmaker who has been channeling her first-gen, multi-heritage, Disabled, and survivor identity into her momentous work. Reflecting on her time participating in the Intensive, Alkateeb said, "It was an experience that I haven't had before in a lab where I was in a room with all women of color, all disabled, all creating content that was pushing the bar in terms of what we've seen on screen up until this point."
Moving into the 2021/2022 year, Sundance is prioritizing the expansion of their diversity efforts, and the organization is bringing back their Momentum Fellowship. Originally founded in 2018, the Momentum Fellowship grew from the successful Women at Sundance Fellowship, an initiative that galvanized accessibility to the entertainment industry for a broader cohort of underrepresented communities. Those eligible for this intersectional program include artists identifying as women, non-binary and/or transgender, Black, Indigenous, and/or people of color, and artists with disabilities.
Learn more about the various opportunities offered through Sundance Institute at their website.
RespectAbility's third annual Lab for Entertainment Professionals with Disabilities brings authentic and diverse portrayals of people with disabilities to the screen by creating a pipeline of diverse professionals with disabilities behind the camera. Participants include people with physical, cognitive, sensory, mental health and other disabilities ranging in age from people in their 20's through their 50's. Lab alumni from 2019 and 2020 currently work for a variety of studio partners including Nickelodeon, Paramount Pictures and The Walt Disney Company, as well as in writers' rooms for Netflix's Mech Cadet, CW's 4400 and Showtime's Dexter, among others. Others have had films featured at festivals such as SXSW and participated in additional career track programs including with Film Independent and Sundance Institute.