In this session, we focused on the way disabled individuals, specifically writers, are making a difference in the entertainment industry.
According to a recent report from Think Tank for Inclusion & Equity (TTIE), "93.0% of writers said their most recent writers room had no Disabled or Deaf writers." Upper-level Disabled or Deaf writers are even more scarce, with only 2.6% of writers reporting that their most recent writers' room had at least one upper level Disabled or Deaf writer. Currently, the Writers Guild of America West and the Writers Guild of America East do not yet track employment data by disability status.
The RespectAbility Lab for Entertainment Professionals with Disabilities is aiming to change this. To date, 25 of the RespectAbility Lab graduates identify as writers, and several are helping to change this landscape. Lab alumni from 2019 and 2020 currently work in the writers' rooms for Netflix's Mech Cadet, CW's 4400 and Showtime's Dexter, among others. Of the 30 participants in the 2021 Lab, half of the participants are writers, for both TV and film.
Meet 10 of these writers in this webinar recording: Leo Allanach, Amanda Aguero, Nikki Bailey, Colin Buckingham, Tameka Citchen-Spruce, Bella Cosper, Ty Freedman, Sarah Granger, Juliet Romeo and Hilary Van Hoose. This session was moderated by RespectAbility Lab alumna and 2021 Lab Faculty Advisor Ashley Eakin.
Speaker Bios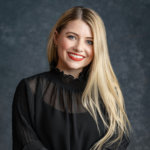 Moderator: Born in California and raised in Nebraska, Ashley Eakin is a writer-director based out of Los Angeles with a physical disability. She was most recently selected for the Powderkeg Fuse Incubator, curated by Paul Feig, in addition to the 2021 Commercial Directors Diversity Program. Last year she was 1 of 8 women selected for the AFI Directing Workshop for Women and her project SINGLE was selected for the 2020 SXSW Film Festival and received the Special Jury Recognition Award. The film has played in over 30 festivals winning 7 awards and 2 nominations. Eakin was also the recipient of the New York Women in Film Loreen Arbus Disability Awareness Grant. In 2020 Eakin was hired as a Staff Writer on an Animated Netflix series, featuring a character with a disability. Prior to working on her own projects, in 2019 Eakin worked for and shadowed Mark Pellington on the Quibi series SURVIVE filmed in the Italian Alps starring Sophie Turner and Corey Hawkins. Prior to this, Eakin was the assistant to film director Jon M. Chu. In 2017 she spent 5 months in Malaysia and Singapore working on his critically-acclaimed box-office hit CRAZY RICH ASIANS. Ashley has consulted on two projects for Disney.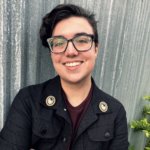 Leo Allanach is a trans, queer, chronically ill cane user, and, unfortunately for his professors, is incredibly stubborn about uprooting the industry's profit-driven model and replacing it with an inclusive, accessible playing field. His ultimate goal is to be a showrunner, with the aim to create art that changes the way people think, elevates marginalized voices, and inspires others to action.
Originally from what he refers to as "the Oregon Hellmouth", Leo Allanach is a passionate sci-fi nerd and anti-capitalist activist, who grew up relying on books and TV as a way to survive in a violently conservative town. After developing a passion for filmmaking in high school, he was accepted into USC's School for Cinematic Arts, where he graduated in 2020 with a BFA in Film & TV Production and a minor in Screenwriting. While there, he pushed back against the school's industry-based educational system that suppresses marginalized voices and resists any movement toward increased accessibility. Fueled by this experience, Leo dove into disability justice and became passionate about wielding art as a tool to fight back.
In 2017, Leo developed his own web series called Fallen Justice, which allowed him to build a film set culture driven by care and compassion, with an aim for actors and crew to learn from each other in the process, and, most importantly, to have fun. He loves the collaborative and long-running nature of genre television in particular, and given the chance, will talk and write at length about heists, time-travel, or space pirates.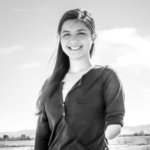 Amanda Aguero was born and raised in Denver, Colorado. Her goal in the film industry is to someday become the head of a production studio. She has begun her journey in the Film Industry by working as a Production Assistant, 2nd Assistant Director, and Script Supervisor – not to mention Stunt Woman and Actress.
She was born with half of her left arm and aspires to write, direct, and produce films that incorporate diversity and inclusion, and to someday run a studio that does the same. She writes stories that focus on marginalized communities, and aspires to help create an industry that inspires future generations.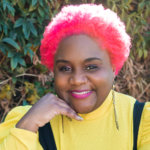 Nikki Bailey is a Performer, Published Author, and Emmy Nominated Producer, with a Master of Divinity, and now with her own podcast: Fun, Faith, & Fuckery. She was nominated for two Emmy awards for her work as a producer on PBS specials about Philadelphia politics and went on to work on and write for other television productions including: Labor and Delivery (TLC), WomenDocs (Lifetime) and This Far By Faith: African-American Spiritual Journeys (PBS). Nikki is the author of Soul Smarts for Day Starts: 31 Days of Creative Inspiration and Activities. Her article, "Girl! I Am So Over Church!" is featured in the book, Faithfully Feminist: Jewish, Christian, and Muslim Feminists on Why We Stay. She was a featured comedian for Loni Love's "Laugh Off" on BET's The Real and appeared in David Krumholtz's IFC show, Gigi Does It. Nikki also played a supporting role in the short film, Missed Connections, starring Pose actress and trans activist, Angelica Ross. Nikki is the creator of Fatch Comedy: The Fat Sketch Show which features a cast of fat and fabulous funny ladies who've sold out shows at UCB in Los Angeles and San Francisco SketchFest. Nikki holds a BA in Communication with a focus on TV & Film and a Master of Divinity degree concentrated in Worship in the Arts & Womanist Ethics.
Nikki describes herself as an inspo-edu-tainer as she is a lover all things inspirational, educational and entertainical. She is a spiritual seeker who is obsessed with learning about the various representations of The Divine from different cultures all around the world. With adoration and reverence, Nikki loves loving God (but not in that creepy, Jesus Camp, right wing fanatical way that makes her cringe). She loves the countless ways that people can love God. Nikki has a particular heart for people who are on "alternative" spiritual or life journeys; folks who don't feel welcomed or comfortable in traditional religious settings. Ya know: the weirdos, geeks, freaks, outcasts, heretics, witchy, woo woo, blasphemers. Yeah. Those are her people.
Called to be of service to The Other, Nikki's next big project is a video podcast called Fun, Faith, & Fuckery. The show is a place for seekers, questioners, believers, and bellyachers to explore ways to get more pray, play and slay into their lives. Featuring topics ranging from world religions to new age spirituality, pop-culture and current events, social justice and comedy, Fun, Faith, & Fuckery will be a podcast full of spit takes #SacredSparkle.
Nikki is proud to serve as the Administrator for Women of Color Unite and the executive assistant of Cheryl L. Bedford.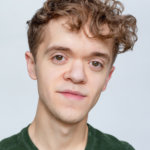 Colin Buckingham is a Writer, Actor, and Producer based in Brooklyn, NY. Originally from Washington, DC, he got his start in writing by choreographing action and stunt coordinating on multiple plays, indie films and webseries. His first short film he wrote, choreographed, produced and acted in is currently in post production. He was a disability and dwarfism consultant for Tomorrow's Today and another project TBA. As a writer he is mostly self taught, but has taken occasional playwriting and screenwriting courses. He recently started his own production company called "Chromatic Lens". His goal as a storyteller and creator is to make projects that are inclusive and make marginalized, underrepresented, and disenfranchised persons feel represented and seen.
Tameka Citchen-Spruce has a strong passion for disability advocacy and media. It started at 21 years old, as Ms. Wheelchair MI 2006. As Ms. Wheelchair MI, she spoke out about supporting women with disabilities who are being abused. Two years later she formed Women Empower Inc, its mission was to empower women with disabilities to live their best lives. Later she studied Broadcast Television and graduated with a bachelor's degree in Journalism from Oakland University.
Tameka has been advocating for over 15 years for access to affordable and accessible housing, fighting against voting oppression towards people with disabilities, racial and gender injustices, and health equity.
Because of the combination of her journalism knowledge, and activism she learned the importance of telling a person's story. Her short film, Justifiable Homicide, has been nominated and won an award and her My Girl Story documentary has been selected for film festivals.
Besides film, she's a community organizer for Warriors on Wheels of Metro Detroit. A facilitator for Michigan Disability Rights Coalition. And a Program Assistant and chairperson of the Inclusive Health Committee for Beaumont Health, Healthy Dearborn.
She has been selected for numerous fellowships Americorp, Public Allies of Metro Detroit, Michigan Disability Rights Coalition's LEAD program and Detroit Equity Action Lab at Judge Damon Keith's Wayne State University Law Center. She's a proud member of the National Black Disability Coalition.
Another important role of Tameka's life is being a wife and mother of two young children.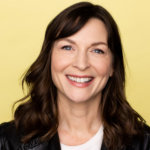 Bella Cosper is a writer for the CBS Pipeline and mentee'd at Six Point Harness (Hair Love) for Animation Development. She has produced, directed, & written award-winning short films, scripted audio, TV and stage productions. An alumni of UCLA's TV Comedy Writing & Development program, she also is heavily involved in comedy at Upright Citizens Brigade, iO, & The Pack, and produces a live storytelling show. She is a member of Women in Animation as well as The Caucus for Writers, Directors, and Producers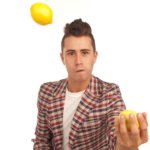 Ty Freedman is a writer, educator, and former circus clown who grew up in a bakery outside of Boston… No, literally, upstairs. You have no idea what growing up with an abundance of baked goods can do for one's disposition. He always had an inkling that he experienced the world a bit differently… that he could see stories where others didn't, but with a late-in-life ASD diagnosis, it was finally confirmed, medically speaking. With over 15 years experience as a pre-school teacher and years and years of performing in children's theatre across the US at some major theaters including the Geffen, Pasadena Playhouse, the Public Theatre, and Steppenwolf, he combined his various backgrounds to create, write and star in the award-winning kids cooking show, Ty the Pie Guy. Doubling down on his passion to create kids' content, he attended Centennial College's post-graduate program for Children's Media in Toronto and now plans to change the world by makings kids laugh for a living.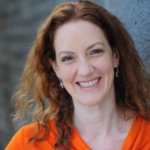 Sarah Granger is a writer and producer with a background in technology and media. She studied computer science, playwriting, and screenwriting at the University of Michigan before gravitating to California, where she spent her early career in high-tech. In 2006, Sarah sustained pelvic nerve damage while delivering her daughter, leading to permanent neuralgia and a pivot to writing — first as a journalist and author, then later as a screenwriter.
Sarah now writes dramatic features and series, including science fiction and supernatural. All of her scripts include at least one character with a visible or invisible disability. Her feature screenplay, The Pain-Free Day, was selected as one of 8 juried scripts on the 2020 Disability List curated by The Black List and the WGA Writers With Disabilities Committee as part of the annual Media Access Awards. Sarah's scripts have been named semi-finalists in Francis Ford Coppola's American Zoetrope and Final Draft's Big Break competition, finalist in the WeScreenplay Diverse Voices Lab, runner-up in the Stage32 TV Writing Contest, and winner of Best Feature Script in the Bloodstained Film Festival.
As a producer, Sarah strives to amplify underrepresented voices. She is involved with three upcoming short films slated for festival runs in late 2021-2022 and she is executive producing the feature film, Stay With Me, about a woman's struggle with borderline personality disorder, set to premiere in early 2022. She is also credited with writing, directing, and co-producing Invasion of Cyberspace, the first cyberpunk stage play.
In 2014, Sarah's book, The Digital Mystique, was published by Seal Press and became an Amazon bestseller. Her articles have been published in Slate, LA Weekly, The Huffington Post, Harvard Business Review, and SFGate. She has been credentialed press at The White House and she has interviewed global leaders in government, technology, media, and entertainment. Sarah has also been a speaker at South by Southwest, the California Leadership Forum, and the Writing for Hollywood Summit and a guest on Good Morning America, CBS, NBC, and NPR.
Born in Trinidad, raised in Brooklyn, New York, Juliet Romeo is an award-winning filmmaker now living in South Florida. Diagnosed with Sickle Cell Disease as a newborn, her perseverance and passion could be seen early on. Lengthy hospital stays honed her skill and love of reading and writing stories. Juliet has written over a dozen short screenplays, documentaries, and series. She often uses her life experience as a Caribbean, women of color with a disability to create unique and authentic narratives and content that impact people's lives in positive ways. She writes romance, comedy, drama, Sci-fi and thrillers that are women centered and empowering, focus on social issues and bring awareness to amplify diverse and differently abled voices while still entertaining. Juliet also strongly believes in the importance of setting the scene to tell a great story and she is recognized as an art director on films such as, I Before Thee, 1Love, and Today, Like Yesterday.
After many obstacles she faced due to her health she received her degree in broadcast journalism from City College. In 2016 the abnormal breakdown of her red blood cells started to affect her breathing and she became oxygen dependent. Around that same time, she lost her best friend to Sickle Cell and she decided to shift her career to film, something she has always dreamed of doing. She picked up a camera and documented her personal journey. J.U.L.E.S was chosen for the debut season of PBS Film-Maker. It won the Doc Without Borders 2020 award and screened at the American Black Film Festival. She was one of thirteen filmmakers nominated by PBS and then selected for the Firelight Media Groundwork Lab 2019. She recently completed her second documentary for PBS "Art Of Warriors" highlighting the impact that COVID-19 had on the sickle cell community.
Noticing the need for more accessibility in mainstream film festivals, Juliet founded the UNSTOPPABLE Films program promoting disability and diversity inclusion in film. The program made its debut for Slamdance Film Festival 2021 with record-breaking numbers. Companies like Hulu, Google, YouTube and ARRAY supported and took part in her mission to create opportunities for differently abled filmmakers in spite of their disability. UNSTOPPABLE Films is a blueprint program for all festivals going forward to include, showcase and celebrate the brilliant works and stories of the disabled community.
Juliet is one of eight fellows in the Blackmagic Collective All Access initiative.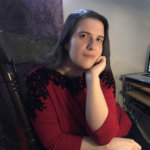 Hilary Van Hoose writes character-oriented genre adventures and light-dramedies about fish-out-of-water or outsider protagonists who make a difference in people's lives. In addition to creating fully realized, engaging characters for even the smallest parts, her writers' room superpower is not being afraid to throw out the craziest story pitches to get the creative ideas flowing, and spotting/filling logic holes. Van Hoose's screenplays have placed in such notable competitions as Sundance Episodic Lab, Austin Film Festival, BlueCat Screenplay Competition, and Scriptapalooza, and are ranked on the Coverfly Red List. She has worked telling stories as everything from an office PA to a producer-editor at several major companies, including Bad Robot, Amazon Studios, Illumination Entertainment, NBC Universal, CBS Television Studios, Josephson Entertainment, and Laugh Factory.
Van Hoose grew up primarily in Northern California and Hawaii, where she developed a love of outdoor activities, and where her skills in beading and the culinary arts won her more than 160 awards in local competitions. Turning her creativity towards filmmaking, she earned her B.A. in Film and Digital Media Production from UC Santa Cruz (go banana slugs!). Entering as a Regent's Scholar, she won the film department's Porter College Fellowship for two consecutive quarters and gained certification in Leadership Training and Development from the UCSC Experiential Leadership Program, then graduating Phi Beta Kappa and Magna Cum Laude after completing the UCEAP French Language & Culture program in Paris, France.
Finally settling in Los Angeles to earn her M.F.A. in Film and Television Production from the USC School of Cinematic Arts, Van Hoose won the first ever Jack Oakie and Dale C. Olson "You Heard it Here First" Award for Excellence in Entertainment Communication in Honor of Victoria Oakie. Van Hoose chose an emphasis in comedy television because USC was the first university in the nation to offer a program dedicated to training filmmakers in the art of comedy. She not only took on a position as a member of the USC Comedy student board but also earned approval for her graduate thesis to be comprised of two half-hour pilots produced for the school's flagship television production class (as an editor for the first, and as a director for the next year's pilot episode). Van Hoose's screenwriting hit its stride when she began writing genre hour-long content that retains subtle comedic influences.
Above all, Van Hoose is excited to create characters and stories that touch readers and audiences deeply, and become an important part of their lives.