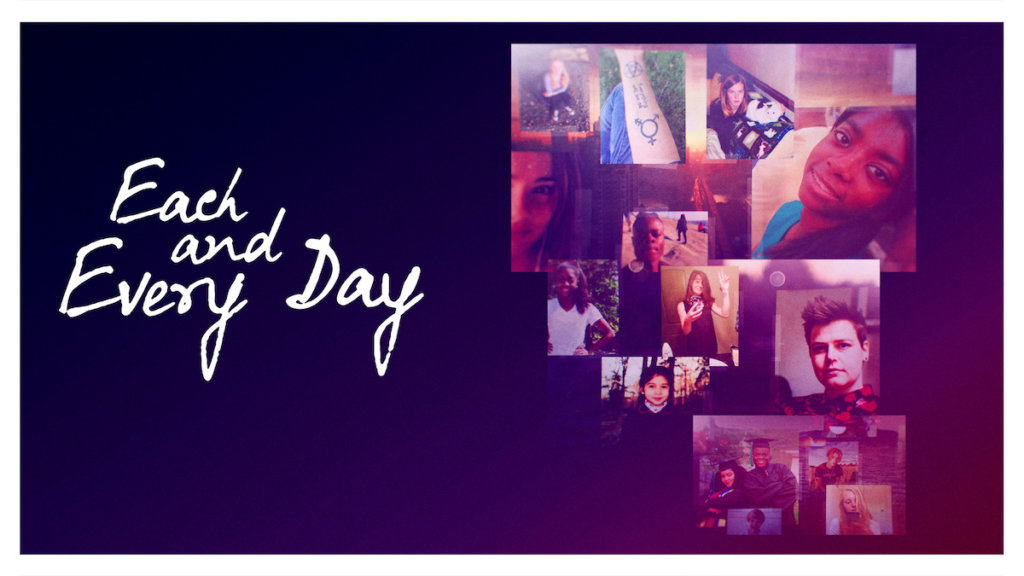 Los Angeles, CA, May 27 – Depression is a silent epidemic in America: according to the community-based nonprofit, Mental Health America, 13% of youth battle depressive episodes. MTV's new investigative documentary on mental illness, Each and Every Day, offers powerful visibility to the survivors behind these statistics. Though nonvisible disabilities often can be overlooked in media, MTV is using their production platform to authentically shed light on the many ways depression affects the youth of America across every demographic. Each and Every Day is a must-watch to have a better understanding of the disparities that exist when people attempt to get help in managing their mental health conditions.
The truths shared in the participatory documentary underscore a throughline of diverse intersectionality. One of the perspectives shared is from a young student named Hannah, who battles onset depression and anxiety as a result of the reality that some youth with chronic illnesses face. The lack of support she faced in her academic setting enabled peer bullying. Sharing stories of youth mental health challenges not only empowers marginalized truths, but also exposes the systemic shortcoming that create obstacles in the daily life for people with disabilities.
Another account in the documentary shares the common experience of finally reaching out for help from school funded counselors, just to be asked "but are you really depressed?" This resource of "free therapy" that schools offer can be insufficient for mental illness diagnoses, and people without insurance are left with these minimal resources as their only option. As academic settings become increasingly accessible for functional disabilities to thrive, creating support for students with mental disabilities regarding mental health has been slow moving and disproportionately distributed.
Because of the fact that schools are funded through local property taxes, the schools that receive the most resources for these accommodations are in largely white and high-income neighborhoods, whereas the daily socio-economic prejudices faced by disadvantaged neighborhoods are compounded by their systemic lack of access to mental health guidance.
Another perspective featured in the documentary is that of Abraham, who shares his story of suicidal depression as a Black man, and his journey of finding emotional support while defying this false expectation of "strength" because of his racial and gender identity. Clinical Associate Professor Ruth White studied stigmatization of mental health barriers in the Black community, and concludes that "Much of the pushback against seeking treatment stems from ideas along the lines of: We have survived so much adversity and now someone is going to say that there's something wrong with us." Abraham is just one voice of the larger Black community, amplifying the systemic obstacles to wellness resources made inaccessible from years of merited distrust in medical and political establishments.
With this thoughtful exploration of multiple perspectives and accounts, as well as the inclusion of impactful transition scenes offer viewers mental health resources, Each and Every Day powerfully asserts that reaching out for help, in spite of the pressuring obstacles, is strength defined.