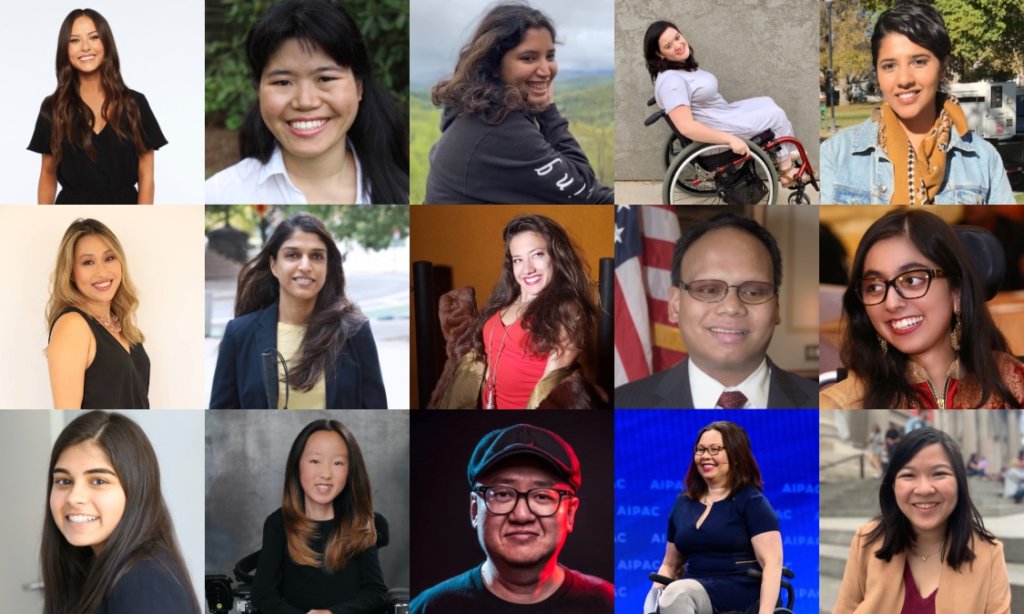 Washington, D.C., May 23 – In honor of Asian American and Pacific Islander Heritage Month, RespectAbility recognizes the contributions made by and the important presence of Asian Americans and Pacific Islanders (AAPI) in the United States. In total, there are more than 18 million Asian Americans in America today. Out of that number, there are 1,315,999 Asian Americans living with some form of physical, sensory, cognitive or other disability. In addition, there are 612,857 native Hawaiians and other Pacific Islanders living in the United States. Out of that number, approximately 64,782 have disabilities.
Digging deeper, there are 537,908 working-age Asian Americans with disabilities. In the economic expansion prior to the COVID-19 pandemic, Asian Americans with disabilities had one of the highest employment rates of the disability community, with fully 43.1 percent having jobs. By comparison, 76 percent of Asian Americans without disabilities had jobs prior to the pandemic.
At the same time, it is critical to recognize the societal barriers that still impact people with disabilities among the AAPI community. For example, 17.9 percent of Asian Americans and Pacific Islanders with disabilities live in poverty, compared to 10.6 percent of those without disabilities.
This year's celebration of AAPI Heritage Month is particularly important given the increase in racially-motivated hate crimes against Asian Americans since the beginning of the COVID-19 pandemic. In a national study released by the Center for the Study of Hate and Extremism, hate crimes in 2020 decreased overall by 7 percent, but those targeting Asian Americans and Pacific Islanders rose by nearly 150%. These statistics are alarming, but unfortunately, they are only the tip of the iceberg.
Moving the nation to create more access and opportunities for success requires a transformation in culture, practice and the economy. It requires the courage and commitment of every individual, the adoption of policies to end disparities and a culture that embraces diverse stories that reflect the full Asian American experience and the intersectionality of the disability community.
"As a society, yet again, we are at a critical crossroads," said RespectAbility Vice Chair Ollie Cantos. "By coming together to amplify our voices, in the spirit of the great Mahatma Gandhi, we each get to BE the change we want to see."
In public schools across the nation, there are 6.3 million students with disabilities, a slight majority of whom identify as Black, Indigenous, and People of Color (BIPOC). Out of that number, there are 165,353 Asian students with disabilities and 23,809 Native Hawaiian or Other Pacific Islander students with disabilities. These small numbers reflect the deep systemic issue of the underrepresentation of Asian American and Pacific Islanders students with disabilities in special education. This means that many students with disabilities have not been diagnosed and are therefore not receiving the support or services they need to succeed. Part of this is an issue of school resources, but it also shows the need to fight stigmas around people with disabilities.
RespectAbility is committed to shining the spotlight on individuals with disabilities who are members of the AAPI community. Read more about them below:
We also invite you to read these personal reflections from RespectAbility Fellows and members of RespectAbility's National Disability Speakers Bureau:
The statistics and people mentioned above are especially important to acknowledge during AAPI Heritage Month. However, Asian Americans and Pacific Islanders with disabilities should be valued and appreciated year-round. RespectAbility will continue to highlight additional Asian Americans and Pacific Islanders with disabilities throughout the entire month and beyond.
10 individuals participated in RespectAbility's Celebrating Representation and Inclusion of Disabled AAPI in Media panel on May 26, 2021. Watch the recording and read the transcript here.