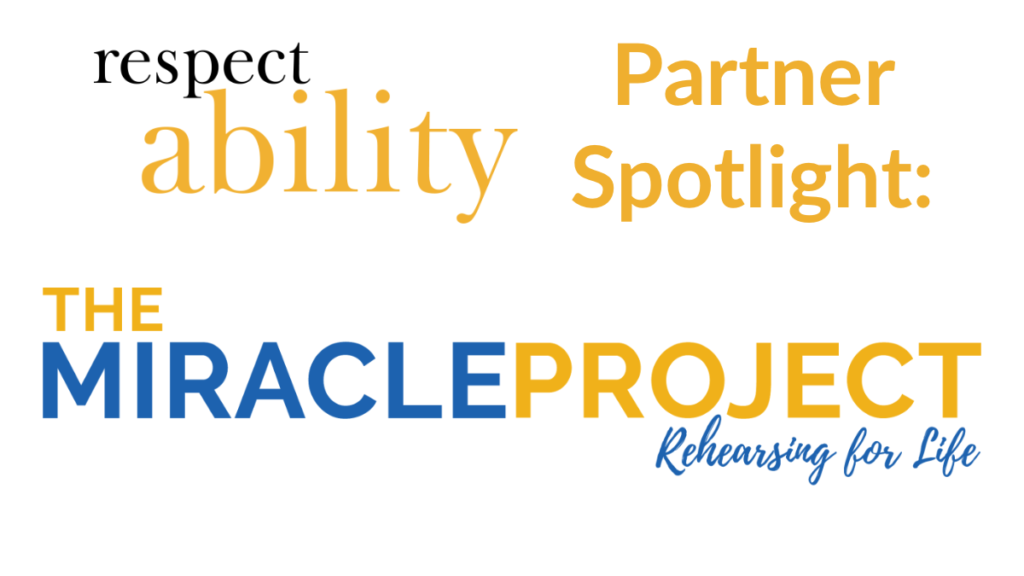 The Miracle Project was founded in 2004 by Elaine Hall, a Jewish woman who felt compelled to ensure that all people with disabilities felt accepted, included and loved. She created this organization to pass her love of the arts on to other people who feel the same. Hall's desire for working with people with disabilities started when her own child was diagnosed with Autism at a young age. She wanted to make sure that all people with disabilities, specifically those diagnosed with Autism, feel included in society and in anything they do. Additionally, many of these people have felt judged or bullied by peers at school or in social settings. Therefore, Hall has worked tirelessly to create this "safe space" for people to come and be whoever they truly want to be without fear of judgment.
The Miracle Project offers many programs which include social skills, musical theater, film and expressive arts. The different types of classes allow for The Miracle Project to cater to most people's desires. These programs give children and adults the skills they need to be active members of society and giving them an interest area that they can focus on. In addition to working with students, The Miracle Project works with families to ensure that the goals they have for their loved ones are being met.
Although the pandemic has socially distanced us, The Miracle Project worked hard to ensure that students were still able to participate in activities and programs. They now offer virtual classes where people can be just as involved in musical theater and social skill activities. Currently, they are virtually rehearsing a musical to be performed once the quarantine has been lifted.
Throughout its years, The Miracle Project has given students many opportunities to shine. Students dream of being on Broadway one day and while it may not be the same, students have an incredible opportunity within this organization! One major accomplishment includes getting musical theater students to sing at Carnegie Hall in 2012. Students were able to perform and show off their skills in front of hundreds of people for the first time. Because of this experience, the students' dreams of Broadway seem just within reach!
Hall's students have also had guest starring roles on TV shows such as Parenthood, Speechless, The Good Doctor, Atypical, and are currently working on a new Amazon TV series. Elaine and her son have spoken at the United Nations and have brought performers from The Miracle Project to the United Nations for Autism Awareness Day. Currently, The Miracle Project is working on a production called "The Influencer." Created entirely during quarantine, it is one of the first original musicals created by and with individuals with disabilities and is streaming on Broadway On Demand. Hall works closely with her students, including being on set with them at productions and filmings.
The Miracle Project has done such incredible work thus far to create an inclusive and safe place for people with disabilities. The Miracle Project supports and emphasizes the importance of a strong inclusive community in LA's Jewish community. Moving forward their goal is to continue to make aspiring filmmakers', performers' and artists' dreams come true!