A Conversation with the Leaders of Mobility International USA
Links from Chat Box:
Have you ever thought about studying, volunteering, or interning abroad? What's stopping you?
The National Clearinghouse on Disability and Exchange (NCDE) is your passport to the world! The NCDE is sponsored by the U.S. Department of State and administered by Mobility International USA (MIUSA) with the mission to see more people with disabilities accessing the same international exchange programs and scholarships available to everyone.
The NCDE is a free resource which educates international exchange professionals on best practices for supporting participants with disabilities and spreads knowledge of international exchange opportunities in the disability community. NCDE offers a rich collection of online resources including articles, podcasts, webinars and publications including the A World Awaits You (AWAY) journal.
Start your exploration of the world of opportunities through this webinar where we learned more about the work of Mobility International USA (MIUSA) and learned about the National Clearinghouse on Disability Exchange (NCDE), your free resource to access the world!
Speaker Bios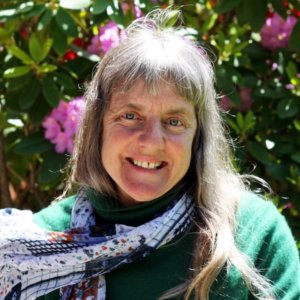 As CEO and co-founder of Mobility International USA, Susan Sygall is an internationally recognized expert in the area of international educational exchange, international development, and leadership programs for persons with disabilities, and especially women with disabilities. Susan, a wheelchair rider, has had a personal and professional commitment to disability rights and women's issues for more than 30 years. She has co-authored numerous publications and has lectured throughout the world on a variety of topics related to inclusive development, international exchange opportunities for persons with disabilities, women's empowerment, and disability rights. Susan has received numerous awards for her passionate advocacy for disability rights. In 2013, she became an Ashoka Senior Fellow and received recognition of her work in 2011 by being awarded the Kellogg Fellows Leadership Alliance Matusak Courageous Leadership Award and receiving an honorary doctorate from Chapman University and the University of Portland. In 2000, she received the prestigious MacArthur Fellowship. In 1995, Sygall received the President's Award from President Bill Clinton for her dynamic leadership in international exchange programs for people with disabilities, for her mentorship of young people with disabilities, and for her active role throughout our country and the world in empowering people with disabilities. Sygall has also been honored with the Rotary Scholar Alumni Achievement Award. She was also awarded a Graduate Rotary Scholarship and the Kellogg National Fellowship.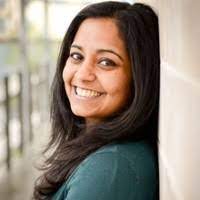 Monica Malhotra is a Program Manager with the National Clearinghouse on Disability and Exchange at Mobility International USA, which aims to increase participation of people with disabilities in inclusive international exchange programs. Previously, Monica worked for 10 years at The University of Texas at Austin, where she assisted with admission, immigration, student counseling, and sponsored student programs as the Senior International Student Coordinator for ESL Services and as International Student Advisor at the International Office. Her past experience includes serving four years on the board for the Multicultural Refugee Coalition and interning with the EastWest institute in New York. Monica earned her Bachelor's degree in Sociology from the University of Texas at Arlington and her Master's degree in International Studies from the University of Exeter, UK.
Johileny Meran is a Program Coordinator with the National Clearinghouse on Disability and Exchange, working to increase the participation of people with disabilities in international exchange. As an intern with the American Association for People with Disabilities (AAPD),  Johileny worked at the National Disability Rights Network (NDRN), promoting inclusion of people with disabilities in emergency response and preparedness. A Dominican immigrant and native Spanish speaker, Johileny has a Bachelor of Arts degree in Global Public Health with a minor in Disability Studies from New York University (NYU), having been motivated to pursue an international disability rights career after experiencing "accessibility shock" during a visit to her home country.  She studied abroad at NYU London, England as a Global Equity Fellow, where she was tasked with improving resources for diversity, equity and inclusion.  Based on this experience, Johileny created a "London Access Culture Guide " to inform students with disabilities how access in London compared to NYC. Johileny enjoys adaptive sports like indoor rock climbing, scuba diving, sled (ice) hockey and writing poetry.