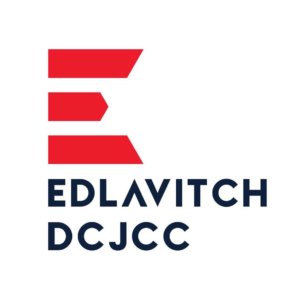 The Edlavitch D.C. Jewish Community Center (EDCJCC) has a long history of inclusion and acceptance. Since its initial creation in 1911, the DCJCC welcomed members of the Jewish community from all backgrounds. The building had extensive renovations in 2019 and is now accessible to all who enter its doors. In 2016, the Center was renamed in honor of Ginny and Irwin Edlavitch, long time philanthropists and community leaders. EDCJCC's values include Judaism, community, teamwork, diversity, personal development, responsibility, excellence and hospitality. Each of those values make the EDCJCC an inclusive, welcoming and accepting community.
The Edlavitch DCJCC is known for its outstanding and innovative inclusion programs. Pre-COVID, young adults with developmental disabilities would volunteer in different parts of the J- such as the front desk, the coffee shop, the preschool, the fitness center and Theater J.   This opportunity allowed young adults to develop and refine their vocational skills while building their resumes. We also offered social programs such as monthly game and bowling nights, as well as indoor pool parties and trips to Nationals games.
Once the pandemic began, we quickly shifted our programs to an online format, our goal being to engage our constituency. All virtual programs offered provide an opportunity for social and educational growth. At least 6 virtual programs per week have been offered for the past 14 months, including weekly bingo, online game time, an exercise and socialize class, a cooking class, ArtStream drama classes, parent networking meetings and a weekly collaborative activity with Dreams for Kids DC, which has included such activities as yoga, zumba, drawing and dance clinics, Jeopardy games, cooking, Mad Libs, an animal encounter, and more.
The EDCJCC offers a community service camp for teens with and without disabilities, guided by the principal of "tikkun olam" – repairing the world. Teens work together with local nonprofits to help make the world a better place. This year the camp will be held outdoors on the grounds of the Bender JCC and speakers will come to the JCC to talk to campers about poverty, homelessness, the environment, the refugee crisis, the Israeli army, foster care and food insecurity. After the campers learn about each organization, they will complete a service project to support the mission of the nonprofit.
Guided by Jewish values and heritage, the Edlavich DCJCC engages individuals and families through its cultural, recreational, educational and social justice programs by welcoming people of all backgrounds to connect, learn, serve and be entertained together in ways that reflect the unique role of the Center in the nation's capital.