Adam Bronstone, Director of Planning, Jewish Federation and Jewish Foundation of Nashville and Middle Tennessee shares below about Nashville's Webinar of Webinars. You can find the webinars to which Adam refers at www.respectability.org/jewish-events.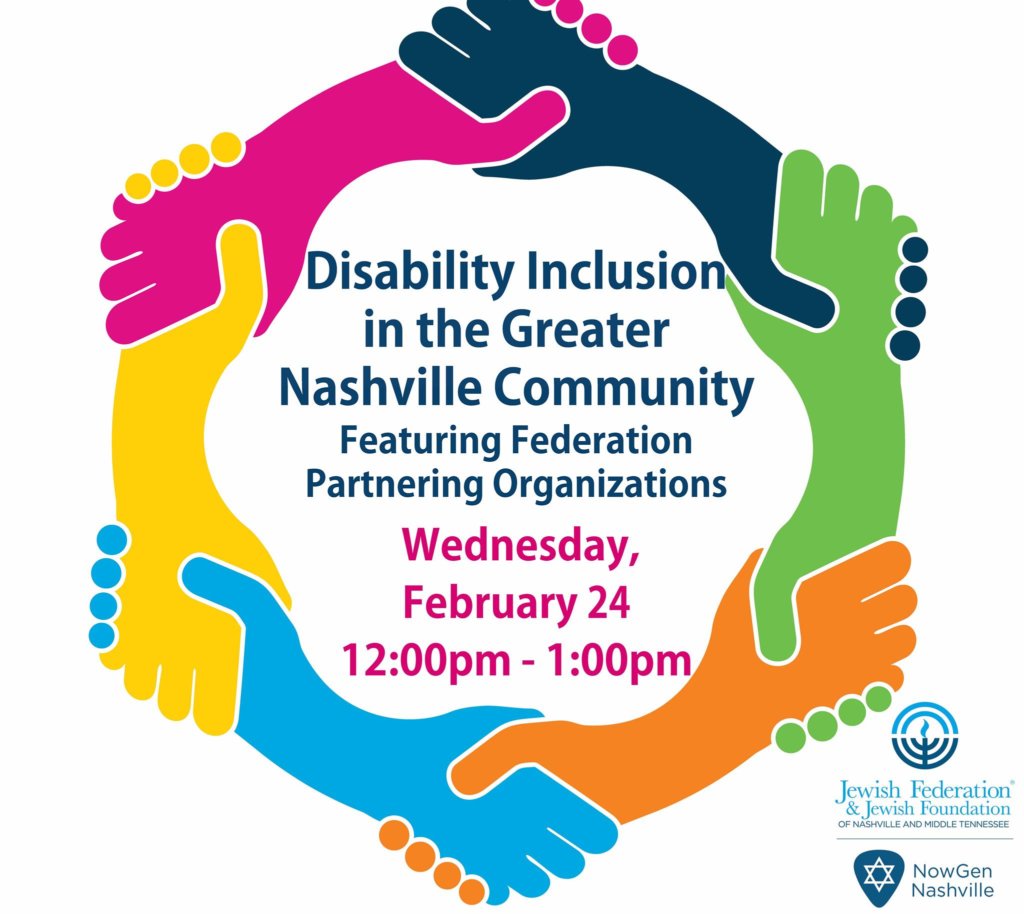 As the pandemic forced every community to pivot to online activities and meetings, the leadership of the Inclusion Committee of the Jewish Federation and Jewish Foundation of Nashville and Middle Tennessee decided to pause its activities, believing that in-person meetings would be more beneficial that virtual meetings. Once everyone realized that the pandemic was going to be with us for a long time, the committee decided that it would be important to re-establish the inclusion committee and as a community.
Upon receiving an email about RespectAbility's library of webinars, the committee decided that one way of creating an online inclusion community was to use these webinars as a way of coming together and learning more about issues that are critical to the Nashville Jewish community. Like 'dinner with a movie', the committee created a 'Webinar of Webinar' series, where one member of the committee would host a meeting and show via shared screen one of the RespectAbility webinars, with a moderated discussion following each webinar.
Over a period of four months the committee viewed webinars tackling issues relating to inclusion planning, adding 'D' to diversity in the nonprofit world, how a federation can support equality and inclusion and, finally, how to ensure accessible events. Heidi Amster, a member of the committee and community volunteer, commented that she "watched the live RespectAbility webinars first. It was helpful to discuss them with the Jewish Federation committee to reinforce the ideas and get other people's perspectives."
The committee has moved on to host its second annual community-wide inclusion workshop, create its first-ever inclusion survey, share a checklist of ideas for community organizations to follow to ensure that their respective activities are as inclusive as possible. On February 24, the committee will host a young adult division-sponsored program highlighting Greater Nashville inclusion activities that are available to the Jewish community. Many of the ideas for these activities have come from our collective listening of the RespectAbility webinar. The committee has become more cohesive through these 'webinars of webinars', all thanks to RespectAbility! For more information about Jewish Federation of Nashville inclusion programs, contact Adam Bronstone, Director of Planning, at [email protected].