Download transcript
Download accessible PowerPoint slides
In his final words to the nation, the late Rep. John Lewis said that "Democracy is not a state. It is an act, and each generation must do its part…" Those words have never been truer than today. Voters with disabilities have turned out in record breaking numbers to cast their ballots in 2020. However, being an active participant in America's democracy does not end after you cast your ballot on Election Day.
Participating in and protecting democracy involves being engaged with the issues that impact your local community, your hometown and your home state. It involves writing to elected officials, educating them about the issues that are important to you and holding them accountable to their campaign promises.
There were over 38 million voters with disabilities involved in the 2020 election. Those voters need to get involved with local elections, advocate to their governors to lead on disability issues and build relationships with members of Congress. This webinar taught participants how to use sophisticated advocacy tools, as well as how and why to write persuasive op-eds.
Speakers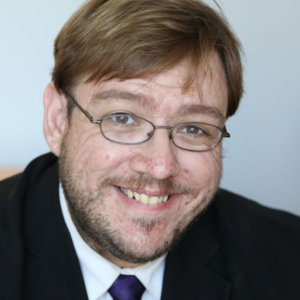 Philip Kahn-Pauli is the Policy and Practices Director of RespectAbility, a nonprofit organization fighting stigmas and advancing opportunities so people with disabilities can fully participate in all aspects of community. He educates leaders at the federal and state level about best practices to expand opportunities for people with disabilities. Kahn-Pauli coordinated the development and distribution of both the Disability Employment First Planning Toolkit and Disability and Criminal Justice Reform: Keys to Success report. He frequently organizes accessible webinars on best practices, which are attended by workforce boards, agencies, VR, disability organizations, public officials, artists and more – reaching a national audience of more than 2,000. Kahn-Pauli also speaks at national and regional conferences for workforce boards, agencies and professionals.
Kahn-Pauli serves as the co-chair of the Employment and Training Task Force of the Consortium for Citizens with Disabilities (CCD). He works with more than 110 national disability organizations to impact federal policy and move the disability employment agenda forward at the national level. At the state level, Kahn-Pauli advocates for cost effective solutions, replicable models and school-to-work transition programs for youth with disabilities.
Kahn-Pauli's career in disability began with several years of work at a local nonprofit focused on traumatic brain injury. He holds a master's degree in social policy and philosophy from the George Washington University and a bachelor's degree from the University of Denver. Raised by a single mother with serious chronic health issues, he is deeply committed to building a better future for people with disabilities.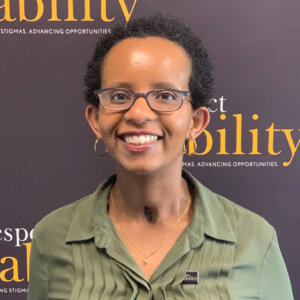 Laka Mitiku Negassa was a Policy Fellow in RespectAbility's National Leadership Program. Her fellowship experience opened her eyes more to the different public policy issues as well as health policy issues Americans with disabilities regularly encounter. This experience has enabled her to see and experience the kind of efforts required to have quality advocacy campaigns that are able to affect an issue and initiate solutions.
She had the incredible opportunity to speak at RespectAbility's 2019 Capitol Hill Summit in a panel titled: Success Stories of Self Advocates. This fellowship experience allowed her to refine her communication skills, writing skills and most importantly enabled her to have a deep insight of the different policy issues Americans with disabilities come across with on a regular basis.
She was also a part of RespectAbility's Summer 2020 Fellowship cohort on the Policy Team. She learned through webinars and policy meetings how and to what extent marginalized communities, such as the disability community, are negatively affected when a country undergoes an emergency such as the current pandemic, COVID-19. This fellowship experience highlighted how pivotal it is to have access to quality and continual care. This experience at RespectAbility in the Policy Team taught her the significance of Social Determinants of Health (SDOH) such as employment and access to nutritious food have on the health of an individual and community.