Vivian Bass, Vice Chair, RespectAbility Board
Over the course of the year, the Jewish Inclusion department has focused on bringing people together, including connecting the voices and leaders who will bring Jewish inclusion into the future. This past summer, we brought leading lights in the areas of Jewish leadership, the foundation world, the advocacy world, and more to put on a virtual series for Jews with disabilities looking to engage in communal leadership. This lives forever on our website.
There have been a seemingly incalculable number of memorable "happenings" and extraordinarily captivating moments, which have resonated fervently and passionately with me on multiple levels this year as associated with RespectAbility's Jewish Inclusion work. As a Vice Chair of RespectAbility's board, I have had the opportunity to participate in several events throughout the past year. Below, I invite you to learn about five of my favorite remembrances, which appear to be high amongst that vast repertoire of experiences. They especially convey and exemplify powerful and enduring imprints while embodying the essence, stature, vibrancy, and intrinsic nature of our innovative and groundbreaking endeavors.
We started our programming year partnering with the Jewish Federations of North America in their one-month celebration of the Jewish world and disability inclusion, where, as an official partner for networking and connection events, we brought together multiple groups of Jews with disabilities and allies to make the connections that will build Jewish inclusion. I specifically enjoyed attending a hybrid Shabbat service in suburban Maryland at which a RespectAbility Fellow, Ava Rigelhaupt, who is a Jew of color and an adoptee, delivered the D'var Torah (sermon) and relayed candid and impactful perspectives about the intersectionalities of her life and how what she has embraced and gleaned from RespectAbility will ultimately play a pivotal role in shaping both her personal and professional future. Subsequently, she and our VP of Communications and Entertainment & News Media Lauren Appelbaum participated in an informal yet enlightening dialogue with congregants.
Ava Xiao-Lin Rigelhaupt, Lab and Apprenticeship Alumni
Joining each night of Chanukah alongside members of the extended RespectAbility family from throughout the country for a beautiful, participatory virtual experience at which different members of the National Disability Training Bureau, all of whom are persons with disabilities, shared meaningful and memorable reflections about their family's traditions in celebrating the holiday. These events were hosted by Jake Stimell, a current staff member who is an alumnus of our National Leadership Program.
Meeting and conversing extensively in-person with Benjamin Rosloff, one of RespectAbility's Fellows who is the creator and producer of the now globally renowned video series "What Do You Pray For?," a series of short, yet engaging interviews of Jews with disabilities. Additionally – meeting, in person and virtually, numerous participants of this remarkable video and talking in greater depth one-on-one with them about their perspectives and insights.
Video by Benjamin Rosloff, former RespectAbility Apprentice
A Focus on our Work in Los Angeles
Savoring and seizing the opportunity while in Los Angeles to have an in-person, magnetic conversation with Lee Chernotsky, one of the participants of our National Disability Training Bureau who launched and heads an innovative business in the food industry, training and employing persons with disabilities, which was named after his grandmother who survived the Holocaust and taught him about perseverance, empathy, and belief in everyone's potential. We had been co-presenters for a RespectAbility webinar and had long awaited a personal exchange.  
A Focus on our Work in New York City
Joining for a long-awaited convening with current Jewish Inclusion Fellows and staff, board members and allies for a (COVID-safe!) lunch in New York City where, individually and collectively, we had the opportunity to share memoirs of our journeys to date with RespectAbility in tandem with upcoming aspirations for remaining deeply immersed in our organization's pursuits as pertain to Jewish Inclusion as well as in other facets of our work.
We more than doubled the number of Jewish speakers in our National Disability Training Bureau, and in 2021 alone, they have had dozens of engagements, addressing thousands of people. All our speakers receive regular mentorship. Jake Stimell, who joined us in the spring as an associate in our training and Jewish inclusion department, and who is himself a graduate of the National Leadership Program, has taken the lead, not only in recruiting dynamic speakers, but also in building a sustainable training bureau.
Our weekly multi-perspective newsletter, the Jewish Disability Perspectives, covers the most important topics of the week and Jewish inclusion, including the promotion of critical events. In early 2022 we will be debuting a rich new selection of content, including a new Jewish Inclusion Toolkit.
The most excitement is that the end of this year confirms that we are indeed making progress. In October, RespectAbility updated a version of our 2018 Jewish inclusion survey, and the findings were tremendous. More than 70% of respondents rated the Jewish community as doing Somewhat, Very, or Extremely Well on the inclusion of people with disabilities, as compared to 57% in our 2018 survey. Furthermore, 63% of the respondents felt that the Jewish community was better on disability inclusion than it was five years ago, while only a little more than 20% felt that we had made no progress and 1.1% felt things were worse. The work is not done, but the progress is real.
As an organization founded by three Jewish philanthropists whose vision, passion, and talent afforded RespectAbility's unswerving "roots and wings," our extensive global faith inclusion work to date has been focused essentially on Jewish Inclusion. However, during the Summer 2021 Board Retreat, there was enthusiastic consensus from both board and staff members that RespectAbility is most assuredly poised to commence playing a pivotal leadership role in providing expert inclusion consultation and guidance to leadership and constituents of other interested faith groups as well, building upon all our already existing resources in this arena.
While spearheading inclusion programming for additional faiths, we will simultaneously sustain and steadfastly enhance our existing and thriving Jewish Inclusion work. Should you be interested in participating with us as we craft and ultimately bring to fruition these most exciting and ambitious efforts, please contact Matan Koch, [email protected], VP for Workforce, Leadership and Faith Programs.
---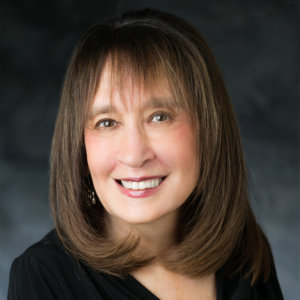 Vivian G. Bass is the Co-Chair of RespectAbility's Jewish Inclusion Program (along with Shelley Richman Cohen) and a Vice Chair of The Board of Directors. She is a Past Board Chair of Jewish Women International (JWI) and President-Elect of Save a Child's Heart US. She became the CEO Emeritus of The Jewish Foundation for Group Homes (JFGH) in June 2016 subsequent to serving for 30 years at the helm of the agency.