Delbert Whetter, Vice Chair, RespectAbility Board
RespectAbility Impacts 200+ TV Episodes and Films in 2021
Our Entertainment and News Media team has consulted on more than 200 television episodes and films in 2021 by partnering with studios and productions from development all the way through production, as well promotion/publicity and impact/outreach campaigns, often from the very early stages of a writers' room, in addition to ad hoc requests.
Many of these productions are still in production. We also help create a pipeline of disabled writers, executives, and crew members to make a difference within the system. Many of the studios not only ask for our expertise but also to access a database of disabled writers and crew for hire.
While 1-in-4 adults in the U.S. have a disability, only 3.5% of onscreen characters have a disability. The need for inclusion in the industry is more important and recognized than ever before, and it is crucial for authentic storytelling that the disability lens is applied to all aspects of the process.
Comprised of diverse people with disabilities, RespectAbility's Entertainment and News Media team partners with studios, production companies, writers' rooms, and news organizations to create equitable and accessible opportunities to increase the number of people with lived disability experience throughout the overall story-telling process. These initiatives increase diverse and authentic representation of disabled people on screen, leading to systemic change in how society views and values people with disabilities.
RespectAbility team members have conducted trainings for and consulted on projects with A&E, Bunim-Murray Productions, CAA, DreamWorks, NBCUniversal, Netflix, Sony Pictures Entertainment, ViacomCBS, The Walt Disney Company and others.
In April, PBS KIDS added a new character to Daniel Tiger's Neighborhood: Max, who offered an authentic representation of Autism for children and adult audiences alike. Rachel Kalban, Vice President of Research and Curriculum at 9 Story Media Group, credited RespectAbility with the team focusing on the intersection of race and disability, ultimately making Max a Black autistic child instead of a white child, noting the systemic barriers and prejudice that lead to children of color being less likely to be diagnosed than their white peers. Since the launch of this character, 9 Story Media Group has engaged RespectAbility in several additional upcoming shows.
In May, PlayStation launched the video game Ratchet & Clank: Rift Apart. RespectAbility's Lauren Appelbaum and Tatiana Lee served as accessibility consultants. This game not only included a central character with a prosthetic but also is an industry leader in terms of its accessibility for consumers. "The RespectAbility consultants helped us identify areas of the story where the characters' disabilities could be perceived negatively and they suggested opportunities to show them as being resourceful, multi-faceted, and heroic," said Insomniac Games' Director of Experience Brian Allgeier. "It's been amazing to see the outpouring of love for these characters, especially from the disabled community. We're excited about continuing to create worlds that represent characters from a wide range of backgrounds, and we hope it continues to resonate with our fans."
In September, Born For Business launched on Peacock. Created by our board member Jonathan Murray, members of our team worked with the crew to ensure authentic representation and accessibility for the four disabled cast members who have lupus, Down syndrome, spinal muscular atrophy, and anxiety. This powerful new docuseries shined the spotlight on the untold stories of four entrepreneurs with disabilities. Born For Business gives viewers an insider's look at what it takes to launch and run a thriving small business. Just as each entrepreneur is on the brink of success, they must navigate the complications that the COVID-19 pandemic presents.

Case Study: Building Upon a Partnership to Advance Accessibility and Long-Term Change with Marvel Studios
One of my prouder moments in RespectAbility's partnership with Marvel Studios (and there have been many) has been working with them over the past couple of years to advance the representation and inclusion of people with disabilities both in front of and behind the camera.
It is incredibly satisfying to watch Marvel Studios embrace this with such bold leaps and bounds, expanding our horizons to encompass the limitless creative possibilities that diversity and intersectionality brings to creative storytelling and entertainment.
There is no better example of this than the exciting appearance of Alaqua Cox as Maya Lopez, who is the second deaf character in the Marvel Cinematic Universe in Hawkeye, Marvel Studios' latest episodic series on Disney+.  In addition to being deaf and an amputee, Alaqua is Native American (Menominee and Mohican Nation), and although a first-time actress, she is an absolute force of nature on the screen.
In my mind, Hawkeye is proof positive of the immense value that ones' uniqueness offers to a creative industry like Hollywood.
Kathie Mathewson, a writer for Marvel's Hawkeye, tweeted about her appreciation for RespectAbility's insight for both the characters of Maya Lopez (played by Alaqua Cox), who is Deaf, and Clint Barton (played by Jeremy Renner), who is Hard of Hearing.
A month earlier, I attended the premiere of Eternals, which was the most inclusive and accessible film premiere I've ever been to as a deaf film executive, which is saying a lot because that includes the world premieres of the films that my own company produced. ASL interpreters were everywhere and open captions in the theatre were visible to all.
Shoutout to Delbert Whetter of @Respect_Ability (an AMAZING disability-led nonprofit), who gave us incredible insight for this episode — and for Maya and Clint overall. #RepresentationMatters #HawkeyeSeries

— Katie Mathewson (@katiemathewson) December 5, 2021
Thanks to RespectAbility providing guidance with our powerful combination of lived disability experience and entertainment industry expertise, Disney and Marvel were able to go above and beyond in our partnership with them.
Working on Eternals also allowed us to push for accessibility for viewers. As reported by The Walt Disney Company, "Marvel Studios consulted RespectAbility, a disability-led nonprofit, to create accessible marketing materials and host an inclusive premiere to debut Eternals. This Hollywood event featured an open caption screening with onsite ASL interpreters at the El Capitan Theatre and was live-streamed with ASL interpreters in a Picture-In-Picture box for viewers at home."
In addition, discussions between RespectAbility and studios this year led to AMC Theaters' decision to expand open-captioned screenings, which can dramatically transform the moviegoing experience for deaf/hard of hearing, as well as hearing people who benefit from captions, for the better. The 430 million deaf and hard-of-hearing people around the world represent a global consumer market that is well worth their attention. There is more work to do, but we are so excited with this new direction, and humbled to have played a role in it.
Working with @Respect_Ability on Eternals has opened theater doors for more Marvel fans. Well done AMC and thank you @LaurenRidloff https://t.co/S0Mt2jdYGK

— Michael Imperato (@mtimperato) November 1, 2021
RespectAbility also partnered with Gold House, CAPE, NALIP, and Color of Change for the inaugural #OneOpen box office campaign to support Eternals, celebrating some of the most authentically diverse characters in the MCU.
There are more than 15 million adults in the U.S. with a hearing disability and enjoying a movie in theatres often has been cumbersome due to less than satisfactory experiences with limited accessibility options in theatres. We hope the expansion of open caption screenings led by the release of Eternals marks the beginning of a more inclusive moviegoing experience for all.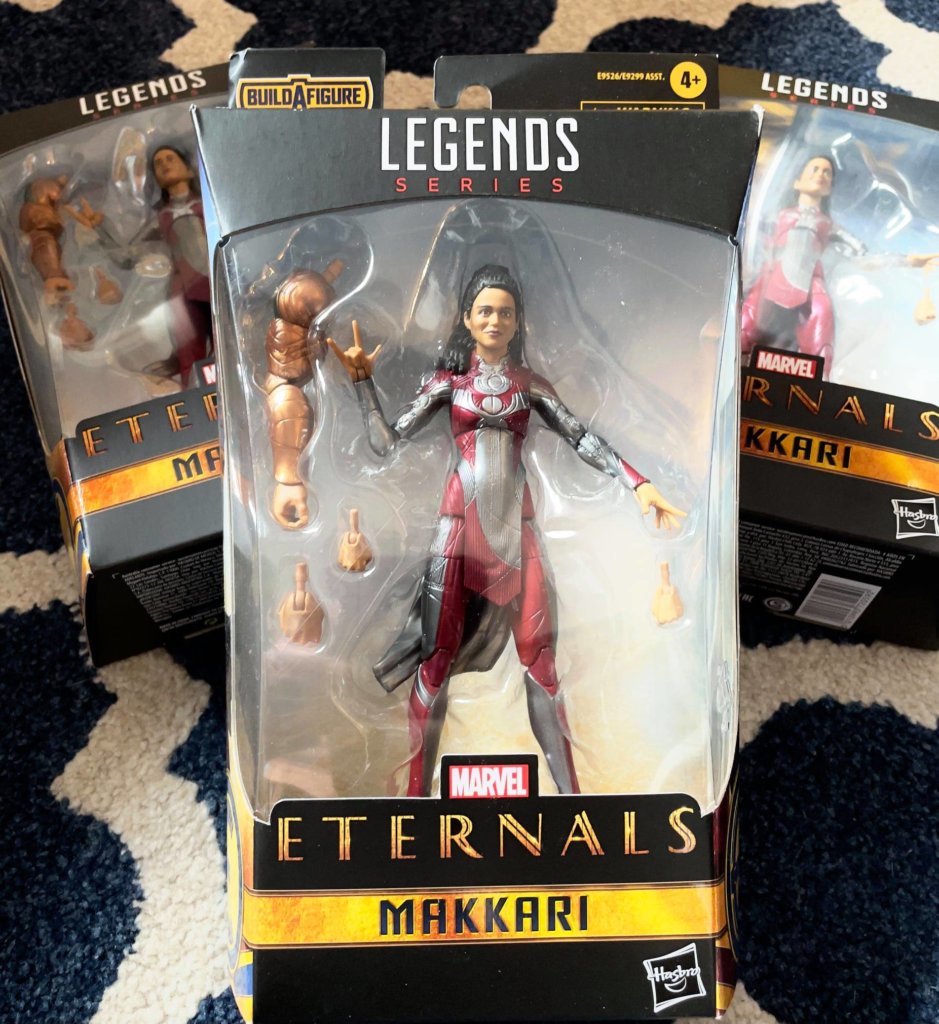 Beyond helping to advance onscreen representation and accessibility, one of the many unexpected joys from working with studios in this industry came from numerous conversations with Marvel Studios that led to my small role in bringing a new toy to market, now on store shelves (but perhaps not for much longer, unless you hurry!): a deaf Super Hero action figure from the Marvel Cinematic Universe in the likeness of an authentically deaf BIPOC actress, Lauren Ridloff, depicted with the ASL sign for "I Love You."
There is so much satisfaction from knowing that kids (and adults) all over the world will be inspired to have their imaginations soar a little higher and a little wider with the addition of these Eternals action figures that celebrates all the ways that we are unique in the universe.
---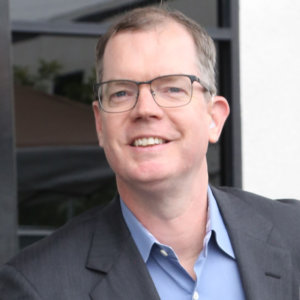 Delbert Whetter is the Chief Operating Officer and Head of Business Affairs for Exodus Film Group, and a film producer of animated and live-action narrative and documentary features. Delbert served as a lead Business Affairs executive for over two decades, including on animated features, IGOR, The Hero of Color City, and Bunyan & Babe, receiving Co-Executive Producer credit on his two recent films. Delbert earned his law degree from the George Washington University Law School, and his MBA from Pepperdine University's Graziadio School of Business and Management. Delbert serves on the Board of Directors of non-profit RespectAbility which works with Hollywood to promote inclusion, representation, and authentic portrayals of people with disabilities, and on the Disability Advisory Board of SFFILM. He was appointed in 2018 by the City of Santa Monica to serve a four-year term on its Disabilities Commission and currently serves as its Vice Chair. He is frequently engaged to consult, speak, and conduct trainings at numerous entertainment studios, companies, and organizations throughout Hollywood.