New members include cross section of national leaders from Hollywood, public policy and the private sector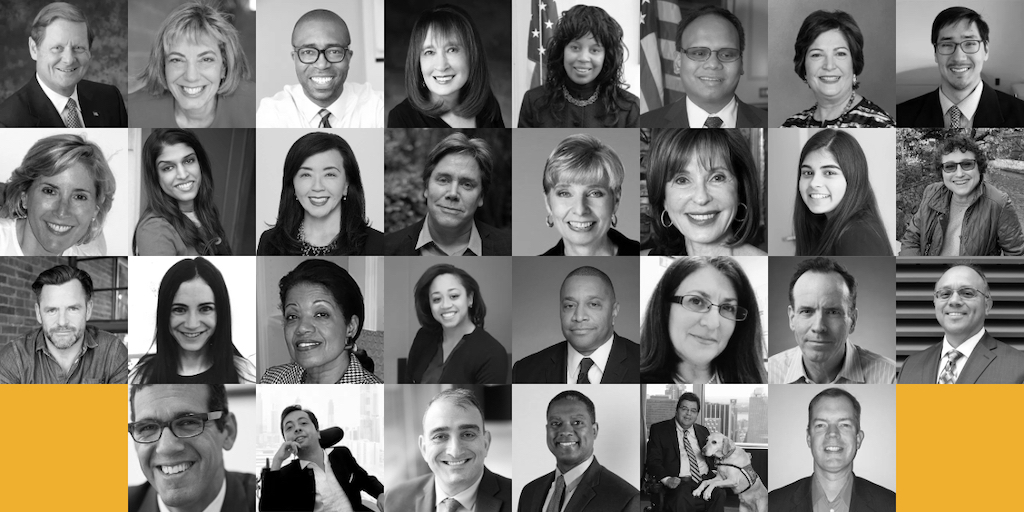 Rockville, Md., Nov. 22 – As RespectAbility enters its eighth year of fighting stigmas and advancing opportunities so people with disabilities can fully participate in all aspects of community, five new individuals are joining RespectAbility's 30-member board as new officers are elected. Rich in diversity and expertise, these new board members include a cross section of national leaders from public policy, the private sector and Hollywood, including entertainment executives from Sony Pictures Entertainment and the Walt Disney Company. Moreover, the board of advisors added respected leaders in nonprofit management with deep roots in disability issues and lived experiences.
"We are thrilled to bring such a talented group of leaders with fresh perspective to our board," stated Rep. Steve Bartlett, Chair of RespectAbility. "People with disabilities have long been denied entry into the workforce, ultimately depriving 70 percent of working-age Americans a chance to impact our evolving economy. The diverse and bipartisan board we assembled is dedicated to this fight."
Entertainment Executives from Sony Pictures Entertainment and the Walt Disney Company Join Board of Advisors
"It is important to recognize the power of entertainment to reduce the stigmas that hold people with disabilities back in terms of obtaining employment and access to opportunities," said Lauren Appelbaum, who leads RespectAbility's Hollywood Inclusion efforts as the organization's Vice President of Communications. "After all, what we see on our screens influence how we act in real life."
As such, one area of expansion focuses on RespectAbility's work in the entertainment industry, which includes providing consultations on scripts; conducting trainings for writers, producers, marketing & PR teams, casting and creative executives and more; and providing connections to experienced individuals with disabilities ready to work in the industry.
Two new entertainment executives – from Sony Pictures Entertainment and the Walt Disney Company – will be joining RespectAbility's Board of Advisors.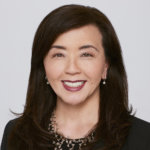 Christine Cadena is Vice President, Diversity and Inclusion at The Walt Disney Company and is responsible for developing and advancing strategic company-wide inclusion efforts across diverse consumer segments. She leads community engagement with a focus on advancing representation, equity and inclusion as well as internal efforts like a companywide workgroup focused on advancing inclusion practices for people with disabilities. During her tenure, she has held progressive roles within Disney, including Merchandising, Product Development, Marketing and Franchise Development. Prior to coming to Disney, she began her career in retail as a buyer and product development executive for Nordstrom. A native of Los Angeles, she is an alumna of UCLA.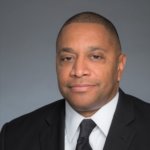 Paul Martin is the Chief Diversity Officer for Sony Pictures Entertainment (SPE). He brings together people reflecting the culturally diverse world in which we live to create an innovative workplace. Since joining SPE in 2008, Martin has successfully implemented a multi-prong inclusion and cross-cultural strategy that has elevated traditional diversity boundaries in order to build an environment of global inclusion. He has introduced partnerships and programs with the goal of targeting emerging and culturally diverse creative talent as content suppliers, writers, producers and directors whose stories will inspire and entertain global audiences.
They join author, director and screenwriter Stephen Chbosky, executive producer and founder of Bunim-Murray Jonathan Murray, and film executive and producer Delbert Whetter as RespectAbility's Hollywood-based board members.
Ensuring Representation of Diverse Disability Advocates on Workforce Issues
Three of the new board members bring their lived disability and other experiences to advance workforce opportunities for people with disabilities. Before the pandemic, the national employment rate for working-age people with disabilities in America was 37.6 percent compared to 77.8 percent of people without disabilities. Further, there continues to be significant disparities in employment outcomes within the disability community, which varies from state to state.
2020 has been a year where millions of people mobilized a call attention to the iniquities and inequities of the United States. The need for a new dawn of racial justice is echoed by the significant and pervasive disparities in outcomes for people of color with disabilities. In fact,  38.9 percent of working-age white people with disabilities have jobs compared to only 29.7 percent of working-age Black people with disabilities, 39.4 percent of working-age Hispanics with disabilities and 43.2 percent of working-age Asian-Americans with disabilities.
"The pandemic has ravaged the disability community and more than 1 million workers with disabilities have lost their jobs," said RespectAbility's Policies and Practices Director Philip Kahn-Pauli. "As such, one focus going forward continues to be advancing employment opportunities."
Khadija Bari (she, her) is the Student Career Coordinator in the Workforce Development department at VISIONS/Services for the Blind & Visually Impaired, a nonprofit rehabilitation and social service organization whose purpose is to develop and implement programs to assist people of all ages who are blind or visually impaired to lead independent and active lives in their homes and communities. She has more than half a decade of experience guiding underrepresented college youth in academic and career development. Bari was born in Pakistan and immigrated to the United States at the age of 22 with her parents and younger brother. It is then that she learned she had a disability and was diagnosed as being legally blind. Bari wrote a personal reflection that RespectAbility published during Women's HERstory Month in 2020.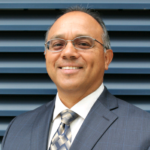 Jaime Pacheco-Orozco currently serves as the Assistant Executive Director of the City of Los Angeles, Department on Disability, where he manages the day-to-day operations of the department and oversees the budgetary, legislative, and strategic planning processes. He has been active in the workforce development arena for past twenty years and previously served as the Division Chief of the City's Workforce Development System. A firm believer that individuals have the right to be productive and contributing members of their communities, he has championed workforce initiatives targeting chronically homeless individuals, ex-offenders, and individuals with disabilities. As a child, he was diagnosed with a congenital hip disorder, which required hospitalization and leg braces. He also has a history of stuttering, and developed epilepsy as a result of a traumatic brain injury. As the father of two teenagers with disabilities, he is familiar with the challenges that parents face attempting to secure a Fair and Appropriate Public Education in the K-12 and post-secondary educational systems.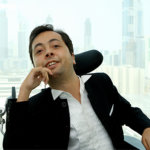 Born in Venezuela and fluent in Spanish, English, French, Portuguese, Serbo-Croatian and Arabic, Victor Santiago Pineda is a serial social impact entrepreneur, the president of World Enabled and the former president of Global Alliance for Accessible Technology and Environments (GAATES). Pineda is a recognized leader in inclusive urban development and human rights. He serves on the Architectural and Transportation Barriers Compliance Board and as the co-chair of the Global Network for Disability Inclusive and Accessible Urban Development. He teaches as an Adjunct Professor in City & Regional Planning at University of California, Berkeley. His research explores the theory and practice of inclusive development through urban policy, planning and design. Dr. Pineda's work helps improve equity-based outcomes in urban resilience, inclusion and sustainability.
New Officers to Lead RespectAbility to the Next Level
In addition to new board members, three new Vice Chairs of were voted in this summer: Vivian Bass, CEO Emeritus of The Jewish Foundation for Group Homes; Janet LaBreck, former Commissioner of the Rehabilitation Services Administration; and Ollie Cantos, Special Assistant to the Acting Assistant Secretary for Civil Rights at the U.S. Department of Education and Member of the President's Committee for People with Intellectual Disabilities (PCPID).
Randall Duchesnau, a business consultant, healthcare policy expert, disability advocate and ADA accessibility specialist, has taken on the added role of secretary. Linda Burger, CEO of Jewish Family Service Houston since 2005, remains as treasurer. Shelley Richman Cohen, a co-founder of RespectAbility and the founder and director of the Jewish Inclusion Project, remains as a member of the Executive Committee.
In addition, the board currently is overseeing the development of a new strategic plan for RespectAbility's goals for the next five years. Vincenzo Piscopo, who recently was appointed president and CEO of United Spinal Association, is leading this strategic planning committee.
"The growth we are seeing at RespectAbility will present opportunities to expand our meaningful impact in the disability community," added RespectAbility President Jennifer Laszlo Mizrahi. "Our new board members are poised to enhance RespectAbility's level of expertise and carry on our efforts to remove stigma and other barriers facing people with disabilities."
ABOUT RESPECTABILITY: Founded in 2013, RespectAbility is a nonprofit organization that works collaboratively with employers, entertainment leaders, governors, policy makers, educators, self-advocates, nonprofits, faith-based organizations, philanthropists and the media to fight stigmas and advance opportunities. Led by diverse people with disabilities and allies, RespectAbility knows that people with disabilities and their families have the same hopes and dreams as everyone else.
RespectAbility accomplishes our mission with a three-part strategy:
Fighting stigmas by promoting diverse, authentic and accurate portrayals of people with disabilities
Advancing opportunities by identifying and promoting best practices in education, employment, civic engagement and access
Leadership development to strengthen a talent pipeline of people with disabilities
Our free tools and factual resources inform stakeholders so people with disabilities can achieve the education, training, jobs, security and wellness that everyone needs and deserves.