National Leadership Program, Summer 2020 – Spring 2021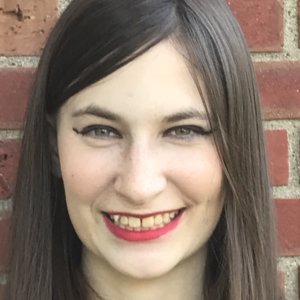 Stephanie Santo was a Public Policy and Employment Fellow in RespectAbility's National Leadership Program for Summer 2020 – Spring 2021. RespectAbility is a nonprofit organization fighting stigmas and advancing opportunities so that people with disabilities can fully participate in all aspects of community.
Santo earned her Bachelor's degree in psychology and communication with a minor in sociology (and certificates in criminology, society, and law, leadership, diversity, and pre-health) at the University of Illinois at Urbana-Champaign. She has a certificate in human rights from Columbia University and a Master's in counseling for mental health and wellness from New York University. She is currently a mental health counselor and hopes to start her post-baccalaureate so that she can attend medical school and pursue policy or law alongside her medical degree. One of her goals is to learn as many sign languages as she can. As a health professional she feels a responsibility to communicate with her clients and is saddened by the lack of health care access many people have in the Deaf community.
Santo applied to RespectAbility's Fellowship because she understands the importance of incorporating advocacy into her work. Growing up, she was no stranger to the limitations that society tries to impose on people with disabilities, having experienced some herself. She is aware of the disparities in employment and the many barriers that are in place for people with disabilities in the workplace. Stephanie has felt limited by societal perceptions of autistic people, even before she was diagnosed at age 21. She has felt that she was not expected to succeed in her school work and that she generally would not be taken seriously when she said something bothered her. In joining this Fellowship, she hopes that she can promote policies that support people with disabilities and remind elected leaders to prioritize the upholding of these policies before the next election.
Outside of work, Santo has several hobbies including listening to podcasts, reading various books and journal articles about health professions, mathematics, computer science, and engineering. Stephanie has a creative side too. She is taking advantage of the quarantine by learning ballet, writing screenplays, practicing piano, singing, and make up artistry; all while figuring out her style of art. Once the pandemic ends, she hopes to do standup comedy again, as well as acting in local plays. Finally, Stephanie is an avid non-competitive runner.
JOIN OUR TEAM!
RespectAbility is a nonprofit organization fighting stigmas and advancing opportunities for and with people with disabilities. Learn more about the National Leadership Program and apply for the next cohort! Contact [email protected] for more information.
ALL FELLOWSHIP OPPORTUNITIES
LEARN MORE