National Leadership Program, Summer 2020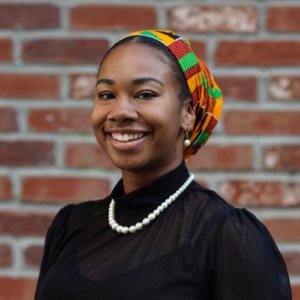 Chiquita Jackson was a Policy Apprentice in RespectAbility's National Leadership Program for Summer 2020. RespectAbility is a nonprofit organization fighting stigmas and advancing opportunities so that people with disabilities can fully participate in all aspects of the community.
Jackson studies Political Science, Social Justice, African-American Studies, and Pre-Law at the Columbia College of Missouri. As a student, Jackson held numerous leadership roles, including Black Prelaw Society President, Student Senator, the Student Legislative Awareness Board Outreach Director, and the Multicultural Student Government President. As a Student Senator, she wrote and passed legislation in the Student Senate to address the resource needs of students with marginalized identities. Jackson has several siblings with developmental disabilities. Jackson is passionate to ensure that her brothers and sisters voices are heard, and their rights protected. She is excited to work with RespectAbility to continue being a positive ally to the disability community.
She has interned for several elected officials, including the Kansas's first African-American state Senator Oletha Faust-Goudeu (D-KS), the youngest state Rep Jewell Jones (D-MI) and U.S Senator Ben Cardin (D-MD). During her time with Sen. Cardin she assisted with drafting congressional floor statements for Black History Month and centennial anniversary of Women's Suffrage.
Jackson has helped draft public policy recommendations with well-known organizations like The Aspen Institute and The Leadership Conference. Her dedication to fight for social justice amplifies in her time as the inaugural IGNITE National Detroit Fellow where she created spaces for young women to come learn how to be politically educated and involved. Additionally, Jackson is involved in many programs that align with her mission of advocating for marginalized and underrepresented communities. These groups include Young People For (YP4), B.A. Women Alliance, PLEN, the Henry Clay Institute, among other involvements. She aspires to become a civil and human rights attorney and, one day, a U.S. Supreme Court Justice.
JOIN OUR TEAM!
RespectAbility is a nonprofit organization fighting stigmas and advancing opportunities for and with people with disabilities. Learn more about the National Leadership Program and apply for the next cohort! Contact [email protected] for more information.
ALL APPRENTICESHIP OPPORTUNITIES
LEARN MORE