Read webinar transcript
Watch webinar recording on YouTube with open captions and ASL interpreter
The protests taking place across America have illuminated the impact of racism on society. We must use this moment to recognize the pain of Black Americans and work together on fostering an environment of empathy and understanding. RespectAbility is committed to supporting our partners who are working tirelessly to dismantle systematic and structural racism to ensure that every citizen has an opportunity to move the country forward and live out their true potential.
Authentic representation of marginalized populations on screen is vitally important as what people view on screen influences how they act in real-life. Therefore we invite you to learn from Black individuals with disabilities who are working to change this perception in the entertainment industry.
Watch our discussion about the importance of authentic representation of Black disabled people with:
Harold Foxx, Actor, Comedian and Writer; Creator of The Harold Foxx Show
James Ian, Actor/Musician
Diana Elizabeth Jordan, Actress (S.W.A.T.), Producer and Director (I Can)
Natasha Ofili, Actress, The Politician and Undone
Lachi, Award-Nominated Recording Artist and Voice-Over Actress, Speaker with RespectAbility's Women's Speakers Bureau: NYC
Moderated by Janet LaBreck, Board of Directors, RespectAbility
Q&A facilitated by Tatiana Lee, Model, Actress and Hollywood Inclusion Associate, RespectAbility
Speaker Bios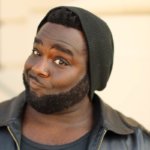 Harold Foxx is an American theatre, film, television actor and comedian who happens to be deaf. He launched "The Harold Foxx Show", an online entertainment brand featuring comedy skits, which has gained over 80,000 followers on various social media platforms. He is best known for his stand-up comedy, which he has performed across the nation in D.C., Maryland, Michigan, St. Louis, Los Angeles, Jamaica and most notably at Busboys & Poets, the National Black Deaf Advocates conference, Theatre of Note (Hollywood) and the National Association of the Deaf. Harold has been involved in numerous film, television, and stage production as "The Actor Whisperer," "For My Woman," "Audism Unveiled," Deaf West Theatre and Pasadena Playhouse's "Our Town", Playwrights Horizons' "I Was Most Alive With You" (NYC Off Broadway Production) and more. Currently, Harold is training with The Groundlings, the improvisation and sketch comedy theatre & school based in Los Angeles.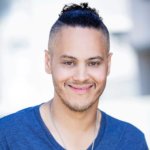 James Ian is an actor, singer, songwriter, writer, and speaker, as well as a two-time Georgetown University alumni. He received his undergraduate degree from Georgetown University's McDonough School of Business and his J.D. from the Georgetown University Law Center. A Maryland native, Ian now resides in Los Angeles where he continues to pursue his passion for art, all while advocating for disability inclusion and inclusion of Black people and people of color in the arts and entertainment industry. Ian lives with two rare diseases (Spinal Muscular Atrophy Type 3, which is a neuromuscular disorder, and Parsonage-Turner Syndrome, which is a neurological disorder). He hopes to show that disability comes in all shapes and sizes.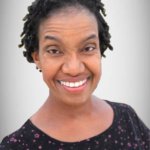 Diana Elizabeth Jordan (Actor, Solo Artist, Filmmaker, Disability Inclusion Artivist) offers an dynamic and powerful alternative to the traditional keynote address through her one-woman shows, performance lectures and spoken word concerts. She is a living example of triumphing over adversity and resiliency. Diagnosed with cerebral palsy, which mildly affects her speech and gait, around age two, she grew up with a tenacious determination to not to let adversity stand in the way of achieving her dreams. Jordan was the first actress with a disability to obtain a Masters of Fine Arts in Acting from California State University Long Beach. She also holds certificates in Occupational Therapy (University of Kansas) and Social Emotional Arts (UCLA). As an award-winning actress, she has been cast in more than 60 theater productions, film and television including CBS' S.W.A.T. She also hosts the weekly vlog, A Morning Cup of Joy.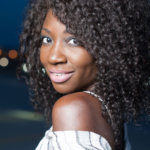 Natasha Ofili debuted in two TV series in 2019, both currently streaming: Netflix's The Politician as Principal Vaugh and Amazon Prime's Undone as a Deaf Teacher. She had a wonderful opportunity to be part of a workshop and musical lab series: as Cathy in The Last Five Years at the Center Theatre Group Annex and Andromeda in Medusa at the Getty Villa. She is currently writing another play. Natasha thanks her mother for teaching her how to be a positive driving force to achieve the impossible. Her middle name, Ifeanyi, meaning "Nothing is Impossible," fuels her drive to break down barriers for deaf & hard of hearing actors. 2020 started with Natasha starring as Eurydice in Orphée, a Deaf West spring production. For Natasha, 2020 is a year of continuing to BE BRAVE and expand her growth as an actress.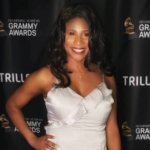 Lachi (she, her) is an award-nominated recording artist with releases on SONY and UMG, a voting member of the Recording Academy, and member of the Grammy Advocacy committee. Lachi, who is legally blind, is a voice-over actress, author and performing artist, presenting music or keynotes at festivals and disability awareness events across the country. Lachi is a speaker with RespectAbility's Women's Speakers Bureau: NYC.
Moderator: Janet LaBreck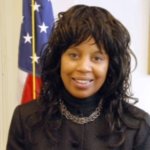 In February of 2013, President Barack Obama announced some key administration posts, including his intent to nominate Janet L. LaBreck, known as a national thought leader and key note presenter as the Commissioner of the Rehabilitation Services Administration (RSA), within the United States Department of Education. In August of 2013, LaBreck was confirmed by the United States Senate as the Commissioner of RSA. RSA was established to provide leadership and resources to assist state and other agencies providing vocational rehabilitation services (VR) to individuals with disabilities to maximize their employment, independence and integration into the community and workforce. Under her leadership, LaBreck was responsible for promulgating the most substantive regulation changes to the Vocational Rehabilitation program in over 15 years. She began her 27-year career in 1985 with the Massachusetts Commission for the Blind (MCB) where she served as Commissioner during the last six years of her appointment by Governor Patrick until her transition to Washington, D.C. She is also the recipient of numerous awards and honors including an Honorary Doctoral Degree from New England College of Optometry (NECO) for her innovative partnership which resulted in the establishment of a mobile eye care clinic for individuals with low vision conditions and was honored in 2017 by NECO who dedicated the Janet L. LaBreck Center for Low Vision Rehabilitation clinic in her honor in recognition of her commitment and dedication to the field of blindness. Most recently, LaBreck has established Janet L. LaBreck Consulting LLC in addition to becoming a contributing partner for Synergy Consulting Partners.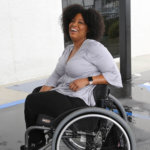 Q&A facilitated by Tatiana Lee, the Hollywood Inclusion Associate at RespectAbility, a nonprofit organization fighting stigmas and advancing opportunities so people with disabilities can fully participate in all aspects of community. She conducts trainings for major studios and production companies on disability inclusion and accessibility. Lee has dedicated her life to fighting for inclusion of people with disabilities in all aspects of mass media. Read more about Tatiana Lee.