"Remember to look at life accurately and to utilize every moment."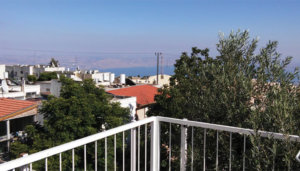 Shabbat Shalom, and a peaceful Sabbath to you all. My name is Hilla Hadas. I have been the CEO of ENOSH – the Israeli Mental Health Association – for the past 13 years. My academic background includes a Ph.D. in Life Sciences. I live in Israel and reside in the city of Modi'in, located between Tel Aviv and Jerusalem.
Enosh was established 42 years ago by brave mothers who wished to support their loved ones – people with psychosocial disabilities – and their family members. Our organization has become the leading voice of people with psychosocial disabilities, fighting stigma and raising awareness.
Through the years, Enosh established a holistic approach to community mental health services and has spearheaded innovative rehabilitation services. These services are based on a personal approach and recovery model in areas of supportive housing, supportive employment, social and recreational activities, and family support.
Today, as Israel's leading organization offering community mental health services and advocating for the rights of people with psychosocial disabilities, Enosh runs more than 60 centers nationwide; employs 850 passionate and dedicated professionals; and utilizes 800 volunteers. Each day, Enosh supports 6,700 people with psychosocial disabilities, their family members, and their caregivers. Each day, I am honored to lead Enosh and to see the impact we are making in Israel and abroad.
We understand the importance of early interventions and have developed several cutting edge programs over the past few years. One program, serving youth, is called "headspace", and is based on an Australian model. Another program is our training model for trauma-informed care, called "Seeds of Change." It is paving the way for a best practice mental health approach with staff education and tailored services, benefiting clients, their families and caregivers, and the community at large.
The Israeli Community Mental Health Rehabilitation Law is one of the advanced laws for community based mental health services around the world and it is recognized by the Israeli Ministry of Health. Our community service abides by the Ministry's policy and is executed accordingly.
For the first time in the history of Israel's high-profile 71st Israeli Independence Day ceremony in Jerusalem (May 2019), mental health was brought to the forefront of the stage, when I was honored to represent Enosh as I lit its torch during the ceremony entitled "The Israeli Spirit."
This was a pivotal opportunity to share our nation's achievements in mental health and to challenge the Israeli public to recognize the importance of mental health; to eradicate the stigma towards people with psychosocial disabilities; and to respect and appreciate them, their families, and those providing rehabilitation services.
My hope is that the stigma associated with mental health in Israel will vanish. To do so we need more  resources allocated to community based mental health services, to early intervention and prevention, and to supporting caregivers and family members.
I want to share with you my message to the audience in Israel* and to expand the message globally, in memory of my beloved husband Boaz (z"l) and daughter Adi (z"l):
"I, Hilla, daughter of Hadassah, may she rest in peace, and Yechiel, may he enjoy a long life, of the Abbo family, light this Torch. 
In honor of those who are coping with mental health issues and their families, who seek help in overcoming difficulties related to mental illness, including the social stereotypes, who strive to live meaningful lives free from blame, shame or stigma.
In honor of all the courageous mothers, the founders of ENOSH- The Israel Mental Health Association; and all active volunteers and staff in grassroots organizations, through the power of their faith, love, and support – they shape the fabric of Israeli life.
In honor of my exceptional colleagues, both women and men, who lead with their hearts in mental health treatment and rehabilitation.
In honor of my beloved Boaz and Adi, who left me to carry on the beacon of hope.
To the Glory of the State of Israel!"
---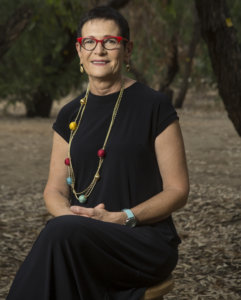 Dr. Hadas is the Executive Director of ENOSH, the leading mental health organization in Israel. She has initiated innovative collaborations and has broadened the reach of mental health services and policy in Israel. Dr. Hadas is a member of the roundtable in the Israeli Prime Minister's Office and a member of the Advisory Committee to the Israeli Commissioner for the Equal Rights of Persons with Disabilities. She is a board member of several organizations in the Israeli civil society and academia.
In our Jewish Disability Perspectives newsletter, RespectAbility welcomes a wide spectrum of voices. The views expressed in each Jewish Disability Perspectives contribution are those of the guest contributor.