Exploring the Rights of Employees and Participants, and the Obligations of Nonprofit Organizations Under the Law
Read the webinar transcript
Download the accessible PowerPoint
Watch the webinar on YouTube with open captions
Speakers:
Tracie DeFreitas, Lead Consultant – ADA Specialist, Job Accommodations Network
Moderated by Matan Koch, Director of Project Moses and General Counsel, RespectAbility
At RespectAbility, we believe strongly that the greatest motivator and argument around inclusion is the value that it brings both to the organization and to the person. Even with this backdrop, however, we recognize that parties will occasionally find themselves at points of disagreement, and at that point, it becomes important for everyone to know the nature of their legal rights and obligations. This session covered those topics, including the special sensitivities and limitations applying to nonprofit organizations.
About Our Speakers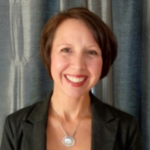 Tracie DeFreitas is a Lead Consultant for the Job Accommodation Network (JAN), the leading national source of free, expert, and confidential guidance on workplace accommodations and disability employment issues. With more than twenty years of experience in the disability employment field, Tracie is one of JAN's most senior consultants and has served the organization in various roles since joining the JAN team in 1994. She currently supports all specialty teams as a Lead Consultant and Americans with Disabilities Act (ADA) Specialist, providing expert disability-related federal employment law and workplace accommodation consultation regarding a broad range of medical impairments and ADA issues. She is an experienced national speaker and author who specializes in ADA Title I compliance and the interactive accommodation process. Tracie is also trained in leave management. Read more about Tracie DeFreitas.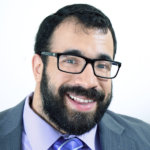 Matan A. Koch is the Director of Project Moses and General Counsel at RespectAbility. A longtime national leader in disability advocacy and a wheelchair user himself, he leads Project Moses, RespectAbility's Los Angeles-based Jewish leadership project, and is also on the front lines in many other areas of RespectAbility's work, including: disability inclusion in philanthropy and nonprofits, Jewish outreach and impact, leadership, legal affairs and our continuing Los Angeles expansion. Read more about Matan Koch.
This series is being led by RespectAbility in partnership with leading thinkers around equity in the philanthropic and nonprofit space: BoardSource; The California Wellness Foundation; Catalogue for Philanthropy, Greater Washington; Center for Disaster Philanthropy; Cerebral Palsy Foundation; The Chronicle of Philanthropy; The Communications Network; The Divas With Disabilities Project; Exponent Philanthropy; Grantmakers Concerned with Immigrants and Refugees; Grantmakers in the Arts; Media Impact Funders; National Center on Disability and Journalism; National Committee for Responsive Philanthropy; National Council of Nonprofits; The New York Women's Foundation; The Unfunded List; and Weingart Foundation.