"It is exciting to work for Respectability! I truly value the organization's concrete steps towards increasing employment opportunities for people with disabilities and pushing for better representation for people with disabilities in Hollywood – both in front of and behind the camera."
-Jonathan Murray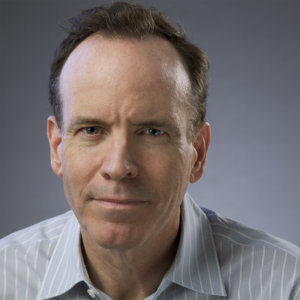 Jonathan Murray has been involved with RespectAbility since its beginning. His commitment to supporting people with disabilities has grown, noting that this is a marginalized community that has been historically left out of the discussion when talking about inclusion and diversity.
Initially, Jonathan served as a Hollywood advisor to RespectAbility, actively making an effort to cast his shows, from Project Runway to Born This Way, in the most inclusive way possible. As RespectAbility began to dive into fighting stigmas and improving media representation of people with disabilities, Jonathan continued to serve as a vital resource and eventually joined the board. In the summer of 2019, his production company, Bunim/Murray Productions, hosted RespectAbility's inaugural Summer Lab Program. Following this successful pilot program, Murray stated, "it was exciting to expose young film & TV professionals with disabilities to our company and show them how the unscripted television business works. As a result, I anticipate some of these folks will consider work in the unscripted area as they continue in their careers."
Murray finds volunteering for RespectAbility – both on the board and through RespectAbility's work in Hollywood – to be very satisfying. "It is more than just talking. It is doing," he said. "RespectAbility is making active steps to change attitudes and inclusion in Hollywood – both in front of and behind the camera."
Thank you, Jonathan, for all the volunteer work you do to advance RespectAbility's mission as we collectively work to fight stigmas and advances opportunities so that people with disabilities can fully participate in all aspects of community.
---
Jonathan Murray is a reality TV pioneer and co-creator of Bunim/Murray Productions (BMP). Widely credited with helping to usher in the modern reality television genre with his late partner Mary-Ellis Bunim, Jonathan Murray continues to inspire, influence and entertain television audiences worldwide. Since the launch of The Real World on MTV in 1992 through BMP, Murray has created and executive produced some of the industry's most innovative, unscripted, entertainment television programs including Born This Way (A&E), which documents the lives of young adults with Down Syndrome and their families. In 2007, the company launched BMP Films which sold its first critically acclaimed documentary, Autism: The Musical, to HBO. Read more about Jonathan Murray.