Read the webinar transcript
Download the accessible PowerPoint
Watch the webinar on YouTube with open captions
Speakers:
Emily Harris, Principal, Harris Strategies
Victor Pineda, President, World Enabled and Senior Advisor, RespectAbility
Moderator: Franklin Anderson, Manager of Inclusive Philanthropy and Development, RespectAbility
Organizational representatives will be given an accessibility checklist and be taught how to use it. Although 72 percent of nonprofit organizations say they have a policy of nondiscrimination against people with disabilities, too few take simple steps to make their programming truly accessible. For example, fewer than 60 percent of their events are always held in physically accessible spaces. Fewer than one-third (30 percent) offer opportunities for participants at public events to request accommodations like sign language interpreters, live captioning or food allergy alternatives. This session trained organizations to ensure that their practices match their principles so that their organizations can benefit from the talents and perspectives of people with disabilities, just like anyone else.
About Our Speakers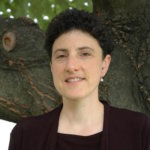 Emily Harris is Principal of Harris Strategies, LLC, helping non-profit organizations, philanthropy, and public agencies move their ideas to action. The founding Executive Director of ADA 25 Advancing Leadership, she developed the nation's first disability civic leadership program.  Her non-profit leadership experience has focused on urban planning, regional economic growth, open space conservation, early childhood education, and civic engagement. Emily earned a B.A. from Oberlin College and an M.A. from the University of Chicago. She serves on the Forest Preserves of Cook County Conservation and Policy Council, the Leadership Greater Chicago Fellows Association Board and the CMAP Economic Development Committee.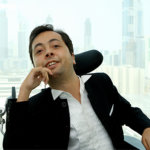 Dr. Victor Santiago Pineda is a Senior Advisor for RespectAbility. Born in Venezuela and fluent in English and Spanish, he is advising on intersectionality and success for English-as-Second Language Learners with disabilities, inclusive philanthropy and other issues. The President of World Enabled and the Global Alliance for Accessible Technology and Environments (GAATES), Pineda is a recognized leader in inclusive urban development and human rights. Read more about Victor Pineda.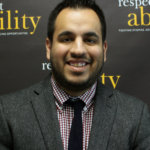 Franklin Anderson is the Manager of Development and Inclusive Philanthropy at RespectAbility. Anderson is a passionate professional who fights for equal rights and opportunities for all marginalized communities. His passion in the disability space is ensuring the disability community has access to education, economic opportunity and fair representation in society broadly. At RespectAbility, his work is focused on foundation and donor relations, as well as leading the inclusive philanthropy program. Read more about Franklin Anderson.
This series is being led by RespectAbility in partnership with leading thinkers around equity in the philanthropic and nonprofit space: BoardSource; The California Wellness Foundation; Catalogue for Philanthropy, Greater Washington; Center for Disaster Philanthropy; Cerebral Palsy Foundation; The Chronicle of Philanthropy; The Communications Network; The Divas With Disabilities Project; Exponent Philanthropy; Grantmakers Concerned with Immigrants and Refugees; Grantmakers in the Arts; Media Impact Funders; National Center on Disability and Journalism; National Committee for Responsive Philanthropy; National Council of Nonprofits; The New York Women's Foundation; The Unfunded List; and Weingart Foundation.