Woodbridge native aspires to make a name for herself in politics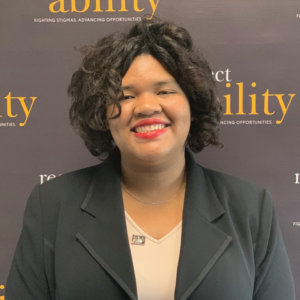 Washington, D.C., September 12, 2019 – Woodbridge native Angelica Vega, who usually spends her summer volunteering at the Woodbridge Main Library, packed up her books and headed to Washington, D.C., to work at a leading disability rights group. Vega just completed a prestigious National Leadership Fellowship this summer with RespectAbility, a nonprofit fighting stigmas and advancing opportunities so people with disabilities can fully participate in all aspects of community.
For Vega, disability rights for all students is very important to her. As a former student of the Woodbridge Public School District, Vega credits much of her success to exceptional teachers devoted to her academic and personal development.
"Teachers such as Janice Lammers (School #9), Eric Stadtmiller (Woodbridge High School) and Christina Pastor (Avenel Middle School) helped me grow as a scholar and leader and left a lasting impact on my life," Vega said. "Now, I hope to pay their lessons forward. I want to work on education and employment policy to make sure students with disabilities and other diverse identities are guaranteed to have great teachers like them in their lives."
As a rising senior, majoring in philosophy and public health, at American University, Vega has taken leadership roles in her community. She is the founder of A Higher Bridge, a summer program to help high school students get ready for college. This month, she will host lectures for parents and students about college scholarships at the Henry Inman Branch Library, Colonia. She hopes to run for Congress someday in New Jersey to fight for citizens' rights, especially when it comes to employment issues.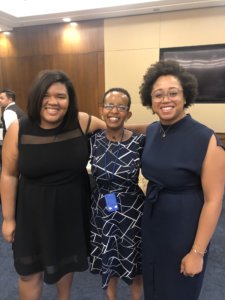 At RespectAbility, she worked on disability employment and education issues, while researching "school-to-work" transition programs in different states. She also met with Congressional offices to advocate for the elimination of subminimum wage for workers with disabilities. According to the Centers for Disease Control and Prevention, 1 in 4 adults in America have a physical, sensory, cognitive, mental health or other disability. But only a third of them who are of working age have jobs, according to the U.S Department of Labor. Lack of employment not only puts people at risk of financial insecurity, but it also is the leading social determinant of poor health.
"At RespectAbility, our number one mission is to fight stigmas that keep people with disabilities from finding meaningful work," said Jennifer Laszlo Mizrahi, president of RespectAbility. "We chose Ms. Vega to work for us because she has proven that she is a hard-working and passionate individual who deeply cares about disability issues."
A nonprofit, nonpartisan organization led by people with disabilities and their allies, RespectAbility works with policymakers, educators, philanthropists, journalists and the entertainment industry to promote accessibility and inclusion for people with disabilities. Its free tools and resources aim to help people with disabilities achieve equal opportunities in education, training, jobs, security and good health.
Vega is one of 169 graduates of RespectAbility's National Leadership Program. To learn more about the program or to apply, go to www.respectability.org/about-us/fellowship.
Media Contact:
Ben Spangenberg
Bens@RespectAbility.org
(202) 517-6272 ext. 120