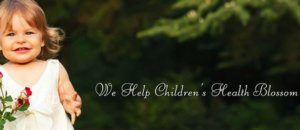 Long Beach, Calif., Nov. 7 – For children with disabilities, early intervention provides a stronger foundation on which motor, social and academic skills can be strengthened. The Stramski Children's Development Center offers therapy and support to assist children with disabilities, helping them get a head start and keep up with their peers as they grow older, increasing their opportunities and competencies.
The Stramski Center is headed by its Director, Dr. Gary Feldman. It was founded in 1975 by Dr. Geraldine A. Stramski, first called the Children's Memorial Hospital Auxiliary before being renamed in 1991. Since then, the center has expanded its programs into many disciplines. They serve the children of the Long Beach area with any neurodevelopmental, genetic, craniofacial or psychological issues as well as those with sleep disorders. Stramski also supports families looking to adopt internationally.
Behavior and Neurodevelopmental Program
The Behavior and Neurodevelopmental Program serves children with autism, cerebral palsy, intellectual disabilities, developmental delays and ADHD, as well as other causes of mental, social, emotional or academic development. Their program consists of a clinical evaluation including standardized tests and assessments, after which the child's growth is supported through play-based learning to sharpen motor skills and social skills. The team then refers the family to an appropriate center to continue the child's development. The team tracks the child's progress through routine appointments as a part of regular follow-up care.
Craniofacial Program
The Craniofacial Program serves children with cleft lip and palate, skull or ear problems, and other head or facial abnormalities. The team has regular meetings with the family and evaluates the child's speech, language, resonance and feeding disorders. They provide case management and discuss craniofacial surgery as a corrective treatment if necessary.
Genetics Program
The Genetics Program serves children with birth defects, intellectual disabilities, developmental impairment, connective tissue disorder, skeletal displasias and neurological disorders. The genetics team conducts a physical including various genetics tests, blood tests, urine tests, X-rays and/or an MRI. After the physical assessment, the team explains the results to the family and child and makes a diagnosis if possible. The team makes recommendations for care and encourages follow-up visits.
High-Risk Infant Follow-Up Program
The High-Risk Infant Follow-Up Program serves infants discharged from the Neonatal Intensive Care Unit (NICU) at Miller Children's and Women's Hospital in Long Beach. The team provides information for parents, offers case management, and monitors the infant's progress. The team does this through growth and development assessment, family support, education on age-appropriate play behaviors, instruction on medication, equipment and special procedures and coordination with community and health resources.
Sleep Disorders Program
The Sleep Disorders Program serves children affected by sleep apnea, narcolepsy, Delayed Sleep Phase Syndrome, night terrors, sleep walking, bed wetting, Sleep Onset Association Disorder and problems with limit-setting. With a comfortable Sleep Lab, the team may diagnose the child's sleep disorders. A specialist also will explain the results of the tests to the young patient.
Psychological Testing Program
The Psychological Testing Program serves children through brief consultations, psychological assessments, parent support and education, school support and more. The team also advocates for the child serving as "a conduit between children and their parents, school teachers, principals and administrators, as well as other physicians."
International Adoption Program
The International Adoption Program serves families by providing consultations, counseling and post-adoption medical and developmental evaluations. The team also ensures a follow-up appointment for the child to monitor and support development.
LEARN MORE ABOUT RESPECTABILITY'S LONG BEACH COMMUNITY OF PRACTICE